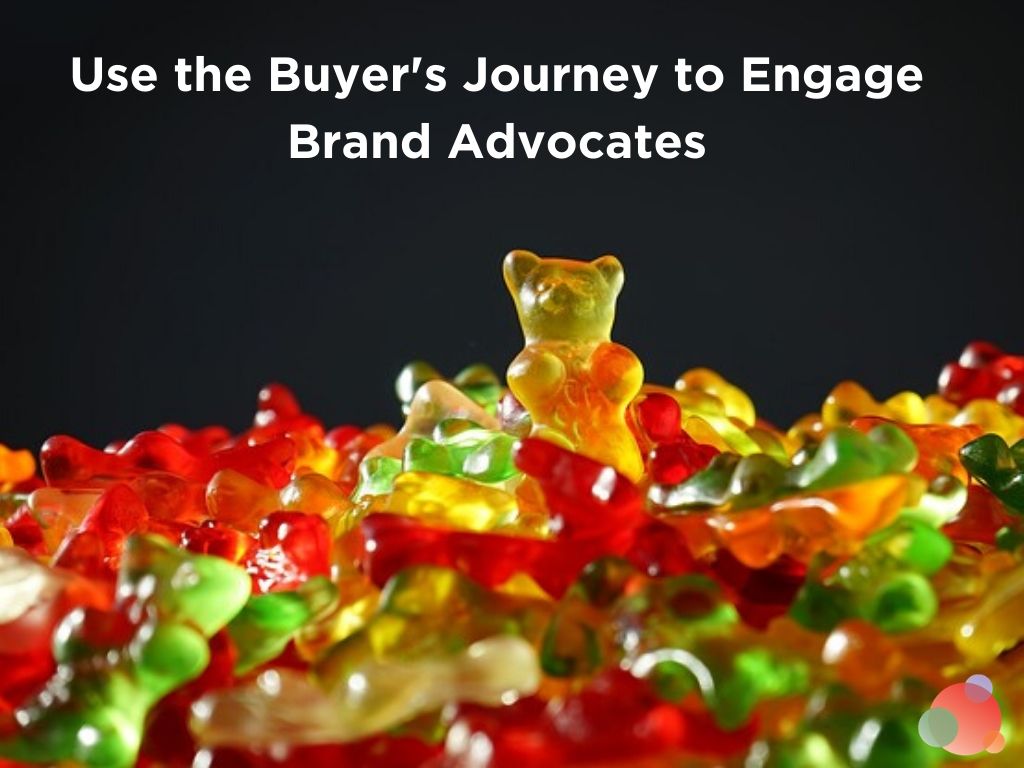 Today, I'm going to tell you a story about why I could have been a passionate brand advocate for a local arcade.
But I'm not.
And now … that local arcade is closed.
Coincidence? I think not.
I'm also going to tell you what you can learn from their oversight to make sure you don't let potential revenue-generating brand advocates walk out your door.
The Prestige of a Skeeball Champion!!!
One fine evening several years ago, I accomplished a sports victory.
I achieved the arcade high score in skeeball.
Yes, that's right … skeeball.
While many of you know me as a bodybuilder, I've also dabbled in skeeball since I was a wee lass.
I went to regular training sessions at Chuck E. Cheese's.
And since EVERYTHING in my life is a competition, I take my skeeball seriously.
(In addition to putt-putt, air hockey, darts, and foosball.) 
Plus, winter can be long in Maine, especially when you are a bit of a hyperactive nutcase who has a fairly low tolerance for activities that involve sitting still.
So, when you don't want to face the cold, you participate in slightly more active indoor activities—including skeeball.
Anyway, I'm a skeeball champion.
I have mad skeeball skillz.
Let's just leave it at that.
And as I mentioned, I won the arcade high score.
This is an accomplishment many dream of, but few reach.
The Life of a Skeeball Champion
And when I won, guess what happened?
Was I showered in ticker tape and balloons, while surrounded by a loud parade of music and cheers?
Did an arcade wide siren go off and the manager come out with a crown and trophy?
Did DJ Khaled jump out of a cake and sing "All I Do is Win?"
No.
No, none of that.
Not EVEN DJ Khaled.
All I got was a bunch of tickets and my score listed on the machine (and not even with my name or initials, I'll have you know).
And I walked out of that arcade with no fanfare or glory.
A champion forsook.
Do You Let Your Brand Advocates Walk Away?
I tell you this tale of woe because I want to make sure you don't let your brand advocates walk away as this arcade so sadly did.
Brand advocates are a gift from the marketing gods.
They tell your story better than you ever could.
And that means you must think through how you find, recruit, and engage brand advocates and ambassadors.
Because the truth is, if you have a good product or service, they are already all around you.
You just need to know where, when, and how to find them.
If the now closed arcade had thought through the opportunities available every day to recognize and engage brand advocates, they might still be open.
It doesn't have to be difficult or expensive either.
People simply love to be acknowledged.
And if you do it right, people will be proud and excited to be your brand advocate.
It won't be an ask, it will be an honor.
Something they brag about to friends and post on their social media profiles.
If you don't believe it, take a count in the gym one day of how many people are wearing some sort of branded clothing, whether it's a favorite sports team, a company they support, a location, or even the gym itself.
The Making of a Skeeball Brand Advocate
Here's what my arcade could have done.
Place an alarm or sensor on the machines to instantly notify the manager-on-duty when a high score is achieved.
If that was too difficult, they could even just have a note to go to the front desk when you achieve an arcade high score.
(Not ideal, but it allows them to do something without any additional technology.) 
This lets them respond personally to the accomplishment.
Responses could include:
Token vouchers for me to give to friends so they can come back with me and "Challenge the Champ".

A branded t-shirt or bumper sticker (or other swag) noting my accomplishment. This doesn't even have to be unique to each game (to save costs). It could be as simple as a question ("Ask Me How I Became a Champion at XXXnameofarcadeXXX") or a challenge.

A package for a free celebration party at the arcade. It could include discount games, cake, balloons, the works (and in return, they'd get me to bring a bunch of friends who would all spend money).

Announce my name and victory on social media and challenge others to beat my score. Perhaps even offer a prize if someone could beat it within the next week. 

Take my photo wearing some ridiculous crown to post through social.

Do a short video of me (bonus points if I'm in said crown) providing others the secret to my success.
And while these are just a few of endless examples, you can easily see none of these would have a high cost and all could either instantly produce revenue and/or grow brand awareness.
Find Your Brand Advocates
So how do you make sure you find your brand advocates and engage them while they are actively focused on your brand?
Start with your buyer's journey.
Imagine your buyer's journey and look at all the touchpoints where you have opportunities to interact with potential brand advocates.
Then put processes in place to make sure it happens.
The arcade should have looked at all interactions a customer might have while they are in the building and on their online channels and then highlight the opportunities that exist.
From there, they had the opportunity to review each situation and outline a process to connect with and engage the potential brand advocate.
Next, you monitor, monitor, monitor. Do all the monitoring.
While you absolutely can use a paid tool to monitor mentions and conversations, you also can start by using free tools like Talkwalker and setting up lists of keywords and brand words in a social tool you already use, like Hootsuite.
You find brand advocates in many surprise places.
It's like a fun game of hide and seek.
You can also host a rousing game of "brand advocate hide and seek" at your next party and impress your friends.
Moral of this story: Don't be my failed arcade. Find your skeeball champions and crown them.
Where are some of the surprising places you or your clients have discovered brand advocates?
How do you maximize the opportunity to engage them?
Image by Hans Braxmeier from Pixabay