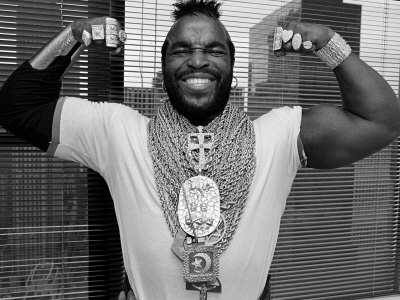 This post is written by Lisa Gerber.
I'm fairly convinced men can't multi-task, unless you are Jay Baer and you have a treadmill desk. But it's important to think about your content strategy from a multi-use perspective.
Remember the Nautilus workouts at the gym? Each exercise worked one muscle or one muscle group. It was the latest and greatest, and you had to do three sets of 15 bicep curls until your bicep failed.
Big Yawn.
Now, we do bicep curls while balanced on one foot, maybe on something unstable, working the core, the balance, AND the bicep. That is my kind of exercise. It is more interesting, but it also makes the workout far more effective, in a shorter time.
Are you working your content as effectively? Does it accomplish more than one task for you?
Five ways to stretch your resources and maximize your content library
Case studies. The case studies fill a few roles. They demonstrate your expertise, and they provide a hit of good SEO and exposure. You can also ask for case studies from your readers, saving you time, and giving them, and their clients the exposure. For Spin Sucks Pro, we will be providing case studies within our free (but registered) content. For those who want to learn how to implement the practice themselves, they will have the option to link to paid content, which will help them do so.
Attend a conference or community event, and do video interviews. This is something Steve Farnsworth does frequently, and really well. He attends trade events, and interviews speakers or attendees, either by asking them to summarize their presentation or simply by asking one question. He posts them to his blog and his YouTube channel. He shares, and his video subjects share the videos on their networks. Johna Burke with Burrelles Luce does this as well. Her YouTube channel is full of videos featuring PR industry influencers discussing a variety of topics. Oh, and by the way, video is great for Google juice. Don't be afraid of it.
Host a Twitter chat. Then blog about it. Kellye Crane hosts #SoloPR chat every Wednesday from 1 to 2 pm ET. She follows the chat with a blog post summarizing the discussion, and shares a PDF of the chat transcript. Chat participants can then share these various pieces from the event each week.
Cover events. We use webinars to create a number of pieces of content. For example, this post is introducing our next webinar (you'll see below). During the webinar, we use a twitter hashtag, #spinsuckspro. We record and archive the video, making it available on demand, and we write a follow-up blog post.
Crowdsource a blog post. Ask one question from a few different people and create one blog post. Neicole Crepeau does it here every week with her Friday Fives. It saves her from creating original content, other than asking an interesting question. Her participants are more than likely to share it with their networks. And Jon Buscall even blogged about it last week, extending it for her further.
Think outside the blog and become more strategic about how your content can grow tentacles, and multi-task for you; bringing in multiple streams of leads.
Back to that webinar I mentioned in #4; we hear from a lot of you that you know you should be doing content marketing, but you have obstacles:
You don't know where to start or how to start.
You don't have the time to add it to your already busy schedule.
You can't get buy-in from your team either your staff or your C-suite.
Steve Farnsworth will join Gini Dietrich to address these issues and more in a one-hour webinar called Develop a Content Marketing Plan, next Thursday, October 13th, 11 am Central, ($50) The on-demand video will be available afterwards if you can't make it. Please register here.
What do you think? Do you have other examples of making your content multi-task for you? How can you put some of these ideas to work for you?