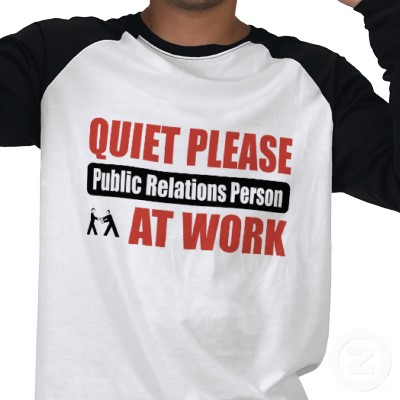 There has been quite a bit of discussion here of late about the PR industry; why Doug Davidoff thinks we don't have a seat at the proverbial table, why The Economist is completely off-base about our industry today, and why Les McKeown is tired of hearing about the shiny, new penny from PR professionals.
Because of all of that discussion, and because I know a good majority of business leaders have written checks to PR firms and have nothing to show for their money, I thought it'd be a good idea to define what one should look for when hiring a PR firm.
So this blog post is written for those charged with that task. If you're not that audience, but a PR professional, I'd love to hear what you would add to the list.
For the Business Leader
You see your competitors in the news all the time and you want that to…but you can't find a PR firm that is capable of handling that one small task. What do you do?
Sure, they show a lot of activity and you see weekly reports on what your firm is doing, but, at the end of the day, you've seen no change in sales or growth due to the PR program. And your competitor keeps getting news coverage and no one is paying attention to you.
Before you blame your firm or fire them, there are two things to consider: The efforts of your firm are reliant on your organization and, if leadership doesn't support the efforts or you don't have someone on your side supporting them daily, then you're partly to blame.
But, if you are providing those two things, then following are several questions you can ask as you consider hiring a new PR firm. Some of them will be more important to you than others, but they'll give you a great foundation for discussion…and decision.
Do they have experience in your industry?

Do they have experience doing what you think you'd like (i.e. social media, events, crisis, speaking engagements, traditional media, email marketing, etc.)?

Can they do more than "get you in the news"?

Do they do their own PR?

Google the leaders; do they have a strong online presence?

Do they open their doors and windows and let their clients in by demonstrating their culture from the bottom up?

Do other writers and bloggers cover their leaders and the firm (which shows they're well-respected by their peers)?

Are they willing to give you a reference of a client who fired them?

When you meet with them, do they talk about the tactics (i.e. social media, events, crisis, etc.) or do they talk about your business with you?

Do they talk only about social media or do they talk about strategy and how the new tools fit into (or don't) your business goals?

Do they discuss your marketing efforts in order to help you understand how to integrate PR into the overall strategy?

Are they process-oriented or results-oriented?

Are they asking the right questions about your business goals?

Do they have specific metrics that are tied to your business growth goals?

Can they demonstrate where their efforts have helped another client reach their business goals?

Do you get to meet everyone you'll be working with, including the interns and subcontractors?

Do you like them?
When it comes down to it, we do business with people we like and working with a PR firm is no different. Because your firm is going to need help from you or someone on your team every day to reach its program goals, it's important you like the team.
But please do your homework, be honest about your expectations, listen if the professionals tell you your expectations are out of whack (but helps you realign them), and take the time to hold your firm accountable.
Image courtesy of The Huffington Post