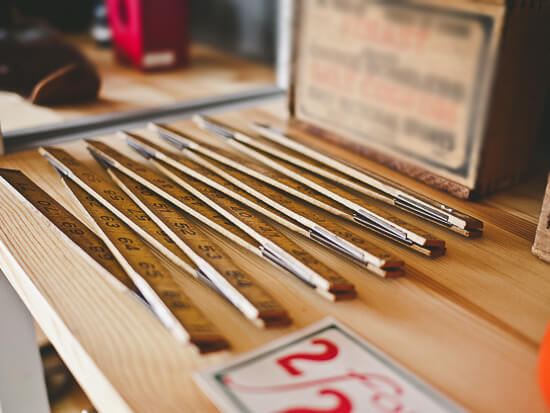 A snippet of your morning yesterday.
Your alarm rang at 5:50 a.m.
You ate two eggs, stepped on your scale and noted you gained a couple.
You put a quarter-sized dollop of shampoo in your palm, you lathered, rinsed, and repeated.
Eleven minutes late for work.
You decided to go 50 in a 40 for the four-mile route to work.
You received a ticket for speeding, $125.00.
After weighing the pros and cons of telling your spouse about the ticket, cons won out.
All morning long, you measured.
Measurement is second nature to you, to me, to everyone.
So why does measuring PR weird you out?
Peculiar Attitudes About Measurement Transcend PR
In a former career, I developed exhibit content for museums, visitor centers, and nature centers.
To create effective, focused, and mission-based content for new exhibits, I required learning objectives for each site.
Oftentimes, these learning objectives aligned with state curriculum standards.
Other times, they aligned with the site's education department.
Each learning objective possessed the attributes of S.M.A.R.T. goals.
Here are two examples of learning objectives from different sites:
Upon the public opening of the exhibit, 50 percent of adult visitors who explore the exhibits will be able to convey, through written survey answer, that the protection of the green-winged teal was the initial reason this refuge was established.
Upon the opening of the exhibit, 75 percent of all students 5th grade and older who explore the exhibits will be able to verbally convey to a site interpreter that Thomas Jefferson's Enlightenment values informed the Lewis and Clark Expedition (or something synonymous to this statement).
Once the learning objectives were fully developed (there could be dozens), they served as a blueprint for the content and exhibit design teams.
Once the teams knew what messages needed to be conveyed, they could determine the best media choice to convey them.
We knew, once the content was mastered, the form of the exhibit would rise to meet us.
Meeting all learning objectives held the content and exhibit design teams accountable.
Measuring Objectives Were Like Pulling Teeth
Once the exhibit was finished, the site employees would be responsible for conducting the learning objective surveys.
If I had to guess, I would say that 90 percent of all the sites refused to survey their visitors.
But that is not the true head-scratcher, this is: If the learning objectives were not met, the content and exhibit design teams would revamp exhibits until they were met.
At no cost to the site.
Still, 90 percent ignored measuring.
Even the surveys would be provided to the site.
Years later I am still confounded.
Were the employees at these sites lazy?
Did they fear accountability or revile improvement?
Did they just want visitors to say WOW, cool exhibits without the proof of knowledge transfer?
Does the Above Parallel Effectively Measuring PR?
I see subtle parallels.
At least in two incidences of measuring PR.
Two of the potential reasons sites do not want to measure learning objectives have a relative found in measuring PR.
The first parallel can be found in one of the potential reasons a site refused to measure objectives: The fear of accountability.
The second parallel can be found in: WOW, cool exhibit.
Fear of Accountability aka "You Can't Handle the Truth" 
When measuring PR, numbers have this pernicious habit of revealing things that well-crafted language may be able to explain away.
If numbers can be roughly equated to facts, I hear John Adams.
Facts are stubborn things; and whatever may be our wishes, our inclinations, or the dictates of our passions, they cannot alter the state of facts and evidence. 
And there have been clients in the past who resist our obligation as responsible PR counsel to present them with weekly reports that include KPIs.
These clients were not lazy.
They appreciated improvement. But they feared accountability.
They did not fear accountability in theory, but they feared it in action.
Why?
Because the PR metrics implemented when measuring efforts revealed something that no one in the company wanted to admit.
The measurement, the numbers, the "objective" revealed a systemic organizational problem.
And no one in the organization wanted to admit the truth.
Wow, Cool Exhibit
When asked what a site wanted their visitors to learn, I was amazed at how many simply replied, "We just want them to say WOW."
Those who requested the "WOW" based their opinions on emotion without regard to the educational reasons that an exhibit exists in the first place.
Perhaps this is the exhibit version of the vanity metric.
Just as those PR clients who insist on including the number of website hits or Twitter followers when measuring PR, these exhibit clients were simply seeking a "wow."
And in both cases, these measurements tell the client absolutely nothing.
It Takes Time
Regardless of the industry, it is incumbent upon the PR or exhibit professional to bring the client along and inform them as to why effective measurement matters, and how much better the results will be in the long run.
For the clients who undervalue effective measurement, they won't have an effective way to measure you when you tell them, "Just trust us on the importance of effective measurement."