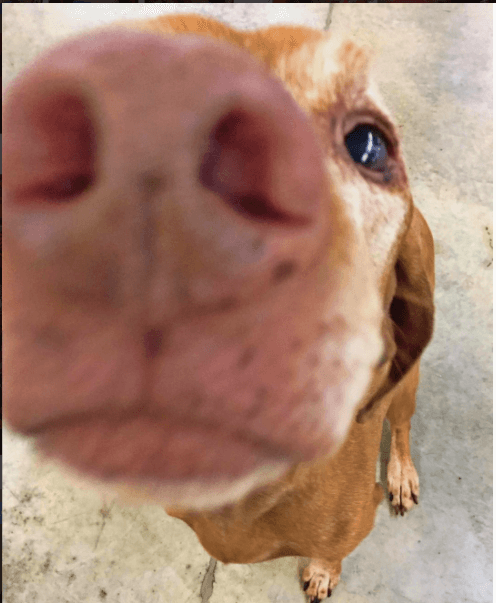 The client experience is made up of many components.
Components that coexist and work in an integrated fashion to produce both happy clients and successful campaigns.
The best client experiences set boundaries and expectations, speak to concerns and needs proactively, and provide personalized and unique attention to detail.
Easier said than done.
Especially if you are balancing multiple clients, with different needs, fears, and personalities.
That's why, when I see organizations doing things that accomplish all three in a single, scalable tactic, I pay close attention—and you should too.
A Dog-Gone Awesome Client Experience
When I travel, my furry child Oliver, goes to "dog camp," otherwise known as Roscoe's Bed and Bark.
He loves Roscoe's.
I love Roscoe's.
And while my wallet doesn't necessarily love Roscoe's (which consistently ends up being the most expensive part of any travel plans), I NEVER balk at the price because they prove to me over and over and over again they are worth every penny.
Now Roscoe's does a ton of things to distinguish themselves—not just from other kennels—but from other equally priced, specialized doggy camps, but today I want to focus on one tactic which accomplishes all three client experience objectives I noted above:
Set boundaries and consistent expectations; 

Speak to client's concerns and needs proactively; and

Provide personalized and unique attention to detail.
The Daily Report Card
At the end of each day, Roscoe's emails me a daily report card (consistent expectations).
Now, a lot of doggy day camps do this, but Roscoe's does it better than anyone I've experienced.
Let's break down the elements:
Photos of Oliver's Day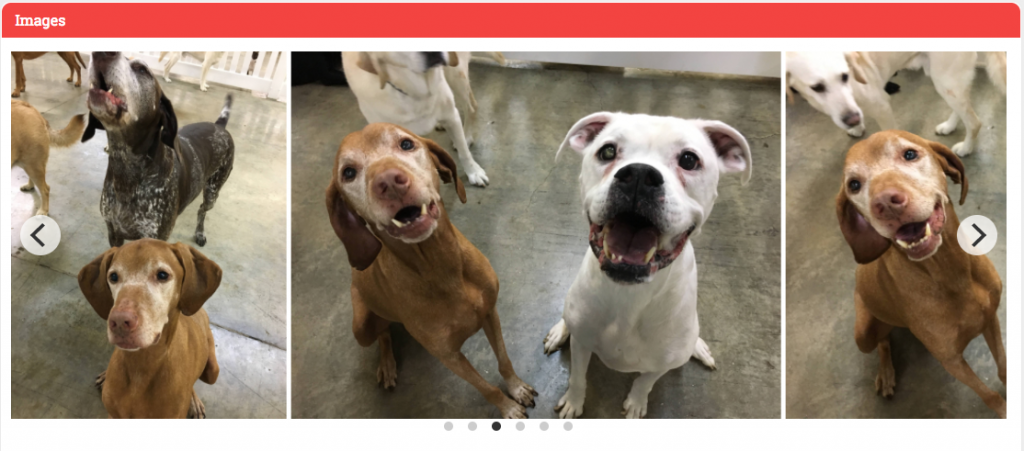 At the top of the report card is a scrolling selection of photos of Oliver's day. I can look through and see my man is happy, health, at his typical level of crazy, and playing happily with other dogs.
I also can click on a photo and either share it through social media or download it to save for later (hello genius content distribution strategy, because who isn't going to share photos of their dogs…EVERYWHERE).
Demeanor
Next I get a list of Oliver's demeanor throughout the day.
He often is described as "charming"  and  "everyone's best friend," because that's how we roll in the extroverted Petrolino household.
Notes
Finally (my favorite part), are the additional comments and notes.
Here is where Roscoe's really defines themselves in attention to detail and exceptional content marketing (I told our team the other day I'd like to hire the writer).
Let me give you an example.
Here is one from election day:
Well the votes are in, and it was unanimous-everyone voted Yes on a Woof-tastic day, and we're excited! Today started off with everyone meeting up, to chat, romp around and go over all their thoughts on today's election. Then it was time to cast the BALL-ot, and no-one was more excited than Oliver to see that BALL-ot cast-so he could go fetch, of course! Later in the day, it was time for everyone to head outside and burn all that early morning voting-jitters and play some fun games of hide-and-go seek! After some of the excitement had wound down,  it was time to come back in and catch a nice snoozer. Afterwards, everyone geared back up and enjoyed a ton more playing and running around!! Oliver had a vote-tastic day, and we hope you did too!! Happy Voting!!
Genius, right?
Scalable and Customized
As your client roster grows it can become increasingly difficult to provide detailed and personalized client experience, yet remain scalable.
You can only be so many places at once and juggle so many balls.
Finding consistent yet personalized solutions is crucial.
Roscoe's does a great job at finding this balance with these report cards, and I look forward to them every.single.day.
What companies do you work with that have similar, effective tactics?