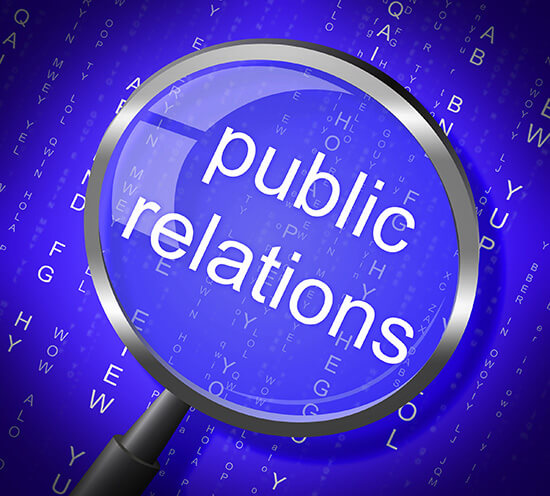 In the past, PR has been an assignment which has given me a ton of work to do… and you know what? I love it!
It is a gift to work with experts who keep our demographic up-to-date on the latest things happening in our industry.
The PR professionals I work with are a valued and necessary part of my team.
Apply SEO Best Practices to the News Release 
In talking with Sean Van Guilder, our award-winning director of SEO (fancy!), I've discovered search engine optimization and public relations are made for each other.
We've all heard the adage that "content is king," and that suits search engines just fine.
They love fresh, useful, relevant content that answers key questions their users are asking.
Major updates to the algorithms illustrate how serious they are about high-quality content.
Outside of doing your own articles via your blog, using third-party websites with high domain authority, as well as providing truly "newsworthy" type of content, means you're winning the SEO game.
Legacy Relationship Between SEO and a News Release
To put this in context, let's delve into the history of news releases.
First, there were traditional news outlets, and the news release was one of the main ways to keep people apprised of what was changing in industry.
Once having an online presence became imperative, PR and marketing firms approached news releases as a way to drive traffic through keyword stuffing.
Unfortunately, most keyword-stuffed pieces of content teetered on the edge of being virtually unreadable.
Today, search engines are more sophisticated, so keyword stuffing with any type of content won't get you far.
Natural language is the key to being found today.
That means we have to write for humans, using phrases that are relevant and contextual.
Healthy Approach to a SEO-Optimized News Release
News releases and other PR-generated content need to answer the questions people are asking search engines.
Answer those questions and your reward will be high rankings.
It's simple—and ultimately it's a lesson for best practice SEO.
How can you use a news release to your advantage?
You can leverage them as a landing page for online content which helps support the news release content.
Add video, pictures, and complimentary blog articles.
Cross-link them to get maximum SEO benefits.
Then, push the whole package to social media.
Social updates with carefully crafted messages, and a well-placed hashtag, can drive traffic directly via search engine results, now that Twitter updates show up in the Google search rankings.
Use Media Connections to Boost SEO
One of the qualities I most admire in PR professionals is their incredible ability to create and nurture relationships with key players.
Having an editorial department willingly listen to your pitch equates to countless hours of creating connections, helping people with their challenges, and making good on promises.
The good news is this deep trust building counts for SEO, too.
Who doesn't love that kind of double dipping?
Earned Media as SEO Leverage
Every expert, or company citation, or link in an article, helps build branding energy and backlinks.
High quality backlinks from respected news outlets are looked at by search engines as part of the scoring module which helps them rank the trustworthiness and authority of your site, and ultimately your viability as a business.
Practical SEO Advice for PR Professionals
All of this is good to know in theory, but it isn't super helpful if you're already doing your SEO homework.
Here are a few SEO tips PR and marketing professionals can put into practice right away.
Look at the anchor text. If you're launching a news release and another website picks it up and writes an article about it, look at the anchor text they're using to link to the release, and any links coming to your site. Ensure the anchor text matches up to the H1, or the headline of the article.
Avoid "button copy" links. "Click here," "read more," and "learn more" buttons provide absolutely no value in terms of SEO. Use phrases related to the copy and relevant to the linked information.
Have a content strategy. Because you can't always predict when you'll need to distribute a news release, have a checklist ready. Include cross-promotional opportunities, blog articles, social media sharing, and timing for rollouts. This is particularly important for keeping large teams on the same page.
Check the details. Make sure those sites which link to your news piece don't have a "rel=nofollow" take on the links back to your company. Ensure the contact information is consistent with your website.
No matter where you are in your understanding of SEO, these best practices will go a long way in any content you plan on publishing and advertising!
What other media relations tips would you add? Share them below.
image credit: freerange