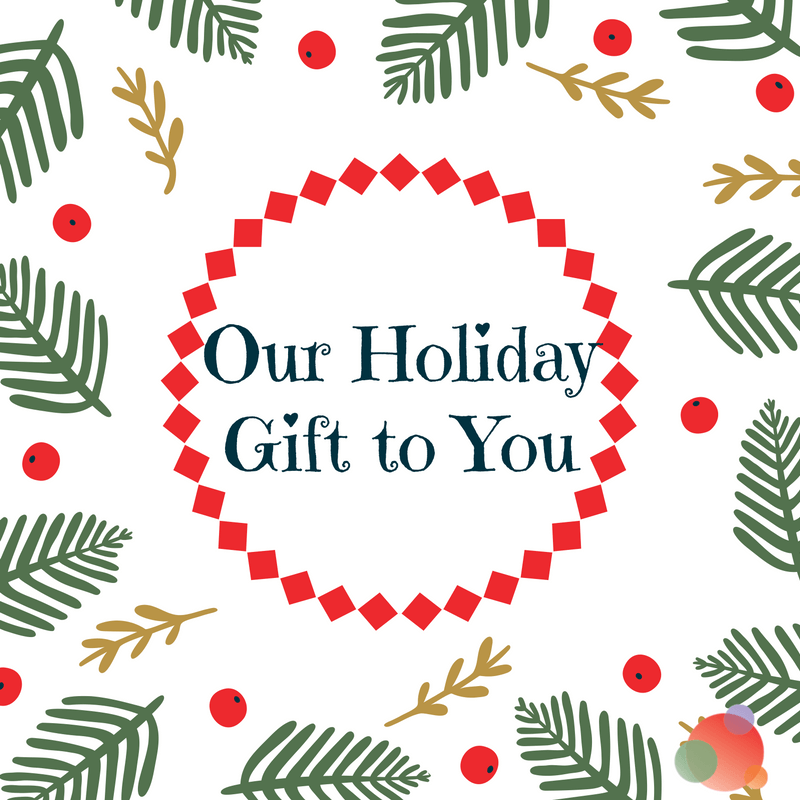 It's officially December, which means we can go full force on celebrating the holidays.
We have big plans for the 12 Days of Christmas blog posts this year, but before we begin those on Monday, we wanted to launch the start of the official holiday season with something else.
A gift.
To you.
From us.
A Trend Toward Safe and Private Conversations
It likely will come as no surprise that I am a HUGE fan of Slack.
We've been using it for more than a year internally and, just this year, we got our clients to hop on.
It makes communications sooooooo much easier.
Because it's so easy-to-use and highly effective, I really believe it's the wave of the future.
Plus, as we've seen this year with the U.S. presidential election, we all need a safe and private place to have conversations.
Blog post comments don't work for that (much to my dismay).
Twitter doesn't work for that.
Not even Facebook truly works for it.
Sure, they have private groups, but there are tons of other distractions when you open Facebook.
Not the case with Slack.
You can download a desktop app and a phone app and set up the notifications as they suit you.
Our Gift to You
Which leads me to our holiday gift to each and every one of you.
We're bringing together the best and brightest minds in modern PR and you're invited!
Because we believe Slack is the next generation tool for communications, we have created a channel specifically for all of you.
If you've not had a chance to get comfortable with this incredible tool, now's your chance!
The Spin Sucks community on Slack is YOUR place to share ideas and learn from like-minded communications pros and Spin Sucks readers.
The Spin Sucks Slack Community
This free community platform includes your choice of any or all of the following channels:
Content Chat. Get the inside scoop on upcoming #ContentChat Twitter chat topics and questions, and access chat recaps and chat guests' blog posts. Your one-stop channel for all things content-related.
Events. Speaking at or attending a PR event and want to connect with other Spin Sucks Crazies in attendance? This channel is for you! You'll also keep informed of where you can meet up with us and/or see us speak.
Gin and Topics. Have a video that would make a great Gin & Topics inclusion? Share it here! This is also a great place to visit when you need to hit your mental reset button or just laugh with your peers.
Jobs. Looking for an experienced PR pro to join your team? Or looking for work in the PR field? The Spin Sucks jobs channel is open to both job seekers and those with openings to connect.
Spin Sucks Content. Have an idea for a Spin Sucks blog post? Want to contribute to Spin Sucks? Or just want to keep up with the latest and greatest Spin Sucks content? We have you covered.
Spin Sucks Community. Get to know your fellow Spin Sucks Crazies! All topics related to the communications biz and the Spin Sucks community are welcome here.
We'll be adding new channels throughout 2017 (wait 'til you see what we have planned for January!) and will add a premium feature early next year.
How to Join
It's ridiculously easy to join.
All you have to do is visit the Spin Sucks Slack Community page, click one of the "Join Now" buttons, and you'll be in.
If you want to join more than one—or all—of the channels, there is no need to click all six "Join Now" buttons.
Just click one and we'll do the rest.
And, if you want to invite friends, just hit the social media share buttons on the thank you page.
The more, the merrier!
We are very excited to be able to offer this to you…and hope you love it as much as we do.
Happy Holidays!