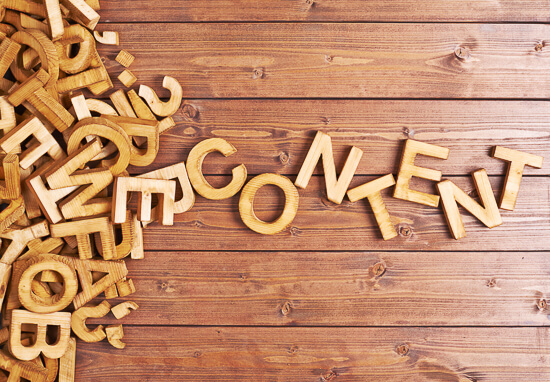 Editor's Note: Gin and Topics will be back next week…after the launch of The Modern Blogging Masterclass.
I was born to write.
I thrive when I get to create content, tackling brand new topics that challenge me for different clients.
I've written for companies large and small, about everything from small businesses to infrared thermometers to recycling a wedding dress.
I freeze when I have to report on measurement and the ROI of content.
All I want to do is write, and not worry about the numbers.
It's not realistic to say measurement doesn't matter, because it does.
It matters a lot.
Which is why at conferences such as Content Marketing World, it's important to attend sessions forcing you out of your comfort zone.
To do that, I kicked off my week there with Gini Dietrich's workshop on "Using PR to Fuel Your Content Marketing Efforts."
From the start, we were reminded of the importance of measurement when she asked us to download the Moz SEO Toolbar, get access to Google Analytics for our content if we didn't already have it, and a few other tidbits.
Before and after the session, I asked a few of my fellow workshop attendees a simple question: What are your biggest PR content challenges?
There were varying answers, but three stood out.
Content Challenge #1: Actually Generating Content
You know how our parents always told us money doesn't grow on trees?
Well, neither does content.
Creating content related to your industry, interesting to your customers, and visible to the search engines is especially challenging if your company is within a niche industry.
A few of the attendees to Gini's workshop were facing this challenge when they walked in.
Within the first 10 minutes, we were asked the most important questions to help us generate content, regardless of industry and audience:
What are the questions you are asked in new business (aka sales) meetings?

If you have a customer service team, which questions do they hear most frequently?

What are the frequently asked questions on your website?
These are the same questions I ask my clients, because this is the easiest way to generate content ideas for your business.
You want to generate a value proposition for your customers beyond a single transaction—and creating content answering their questions is the way to do that.
It also helps you create authority in your industry by feeding the search engines solid, evergreen, quality content.
If you're feeling creative, you could make your content map look like a tree with the ideas you've created by answering these questions.
Content Challenge #2: Better Leveraging Content
On the flipside, you could be on the other end of the spectrum, with an abundance of content with no real plan for distribution.
Publish

. Once you have your content map, it's time to plan how you will actually share the content with the world.  This means creating an editorial calendar to publish your content on a schedule. How many times does your company publish a blog? Once a month? Once a week? Once a day? There's no one-size-fits-all. Test what works for you, and tweak based on analytics.

Integrate.

There's no doubt about it: Public relations can't exist in a silo.

Integrated marketing communications is not a fad

.

Measure

. Get really comfortable with Google Analytics. Content marketing is not a sprint, it's a marathon. You won't start seeing results, especially when it comes to SEO, for up to six months. Set the right expectations with your leadership team.

Pitch.

This is the meat of public relations, isn't it? Building relationships with publications, and pitching your stories.
Which leads us right into the third challenge…
Content Challenge #3: How to Successfully Pitch Media
I approach pitching journalists the same way I've approached job hunting in the past.
HR professionals face the same challenges journalists do: Quantity over quality.
Which is why you should never mass produce your pitches.
Ever.
Seriously, don't do it.
You should, however, do your homework and personalize your pitches.
The pitches you create for media outreach should be aligned with your content map, to create a symbiotic, integrated relationship between the two.
I could go on and on about everything we learned in the workshop, but you're in luck.
It turns out Gini's CMWorld workshop was a preview for a four-week, online interactive version.
If I know Gini, the workshop was just a tiny fraction of how you can tackle your public relations content challenges and start seeing real results from your efforts.
This online course is perfect for you if you're:
Working in niche industries such as hospitality, health care, B2B, or education, and struggling to differentiate your content from your competition.

Coming from a traditional public relations background, and have not integrated digital strategies to content creation.

Unsure of how you should build a results-oriented plan with the public relations agency you've hired.

Deterred from measuring the success of content because it's out of your comfort zone (like yours truly).
What's your biggest PR content challenge? How are you tackling it?
image credit: shutterstock
P.S. Thanks for letting us interrupt your regularly scheduled Gin and Topics. We'll be back next week!