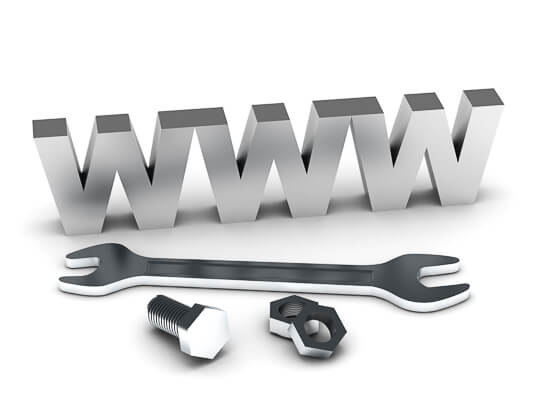 For most businesses, your website is the first chance you have to make an impression.
For those in the marketing business, a polished and professional website is arguably your most important promotional tool.
Dustin Floyd, a partner at tdg, an ad agency in South Dakota agrees:
A domain name is hugely significant to any business, but that's especially true for an advertising agency that focuses on digital marketing.

If we're helping our clients craft effective strategies for selling and positioning themselves online, we'd better set a good example.
Floyd and his business partner decided change the decades-old name of the firm from TDG Communications to simply tdg.
More recently, they purchased tdg.agency for the company's website.
The previous URL—tdgcommunications.com—was a little long, a little unwieldy, and a little dated. Not sure why ad agencies thought it was trendy to use "communications" back in the 90s, but man, there were a lot of them.

We decided we could both streamline the brand and honor its original name by calling ourselves simply tdg. It's short, it's easy to say on the phone, it's easy for customers to remember, but it's still familiar to people who know our firm's previous work.
Adopting a Creative Domain Extension
tdg isn't the only agency that has adopted .agency, which is only one of the hundreds of new options available.
Other popular choices for marketing discipline companies include .media, .marketing, .digital, and .group.
Why are companies ditching what was once the status quo and flocking over to more meaningful and memorable homes?
They're seeing the many benefits to using these meaningful, memorable, available and searchable domain names in their everyday businesses.
I asked several of them to tell me why they chose a not-com domain name for their businesses.
And why they recommend it for others.
Not-Com Domain Names are Meaningful
According to Kim Livengood, founder of theEclipse.agency, the old adage "you get one chance to make a first impression" is an important one.
In most cases, your business name is your first impression. It's your calling card. As they say, you don't have a second chance to make a first impression.
As a boutique agency owner, Livengood markets herself as a creative thinker, so she's always looking for new ways to walk the walk and show her prospects and clients she's not afraid to take risks.
My domain name shows that creativity immediately. We receive tons of positive comments about the name of our website.
Because theEclipse.com could be any kind of business, Livengood's .agency domain name is critical in conveying to the world exactly what kind of business she operates.
It allows her to be as creative as she wants in the name of her business (or the words to the left of the dot), but extremely specific and descriptive to the right of the dot.
Harrison Westwater, co-founder of bootstrap.media, agrees:
Why use .com when it doesn't tell people anything more about your business? If you use .edu we know it's an education related business, and soon people can use .art and we'll know they are likely artists.

By using a not-com domain you are actually able to further brand yourself and convey the image you want. Marketers know better than most that you have to take advantage of every impression you make on potential clients.

If you can make a more lasting impression by using a not-com domain, then you should take that opportunity.
Not-Com Domain Names are Memorable
We've all heard of the shoemaker without shoes.
That same rule tends to apply for marketers when it comes time to marketing or promoting their own personal brands.
Dustin Floyd says:
As a general rule, advertising agencies are pretty bad at marketing themselves. We're our own worst clients, and if we've been in the business a long time and things tend to be going well, we can get a little complacent; the 'if-it-ain't-broke-don't-fix-it' mentality.

Not-coms can present a great opportunity for agencies to streamline their own brands and distinguish themselves from competitors.
Before not-coms, the only way to distinguish an organization's online brand in a crowded industry was to create lengthy URLs—and consumers hate long domain names.
Long names that include a Z instead of an S and numbers that replace letters are difficult to remember.
Take one example in the catering industry.
Amici Catering in Phoenix ran their business on amicicateringaz.com before they learned that .catering was an option.
Now they have the clean and easy to remember amici.catering.
Jeremy Broekman, creative director at www.Broekman.agency, has this to say:
When vanity custom domain extensions first launched, I was initially struck by the simplicity of communicating WHO you are through your domain.

Branding007.com is one of my fun domains, but broekman.marketing or broekman.agency communicates we're a service provider or agency vendor.
Not-Com Domain Names are Searchable
For marketers, the new not-com names offer a perfect place to launch new campaigns or microsites that create bold, powerful, and memorable addresses.
Mazda uses mazda.lease to promote its leasing options while Pedigree and Cesar's pet food brands use mixmania.dog for a promotional splash page.
Jennifer Wolfe, founder and president at dotbrand360.agency, agrees:
You can actually direct consumers to your digital campaigns with short and tailored names. That has real power when trying to get found and get noticed in an increasingly complex digital world.

These new names offer powerful statements that you are a forward-thinking business.
Even Google, the ultimate arbiters of online search, is putting not-com domain names to use.
It uses x.company, abc.xyz and has even been using its own branded domain—domains.google—for its domain business.
The company went on the record recently stating:
New domain name endings are not treated any differently than traditional domain name endings such as .com or .org.
Domain names with new endings are shown in search just like any other domain name.
Not-Com Domain Names are Available
Everyone has had the frustrating experience of coming up with a great idea for a business or project, only to log on to the registrar and realize the desired domain name has already been taken.
For the more than 25 years the internet has been available to the public, that's been a real problem, but now that there are hundreds of domain name choices.
Now, you can pick different endings to describe who you are and what you do.
Kate Weidner, co-founder at SRW.agency, says this about their decision:
We're not the first company named SRW, but we're the only one that's an agency.

It was important to us that people get a sense of what we do through our domain name, but it goes beyond that, too. We use .agency in our social channels, and in many branding elements. It allows people to have a good idea within a few seconds of what exactly we do.
Weidner also calls her .agency domain a great calling card, and a way to stand out.
It can become part of your branding (if you want it to), and helps set the tone for who you are.
It's a lot to think about, to be sure, but if you have the opportunity to stand out, why not do it?
What do you think?
Donuts is a client of Arment Dietrich.