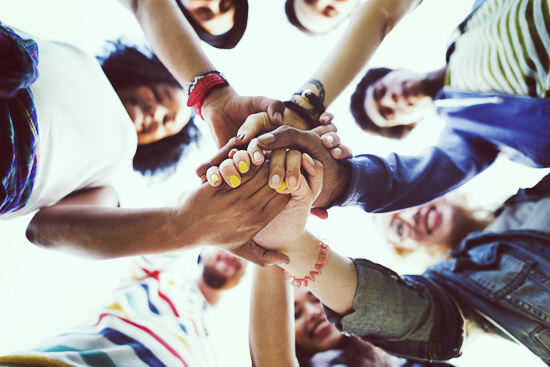 I've been in teams and managing teams almost all my professional life, back in Romania and, here in Spain.
And every time I could see the same pattern: When there was exceptional leadership, the team outperformed.
When the leader micromanaged every aspect, putting pressure on people, acting uncaring and from a superiority stand, the team was unmotivated, disengaged and would rather be somewhere else, than at work.
Yes, I know I am not saying anything new or mind blowing.
But maybe if we say it over and over again, those in leadership positions will understand that the difference between the failure and success of their businesses lies in a highly motivated team.
It's all about the people you surround yourself with and how skilled you are as a leader.
Exceptional Leadership Means..
Earlier this month, I was on vacation.
That meant all my work had to be redistributed to the rest of team.
I did my best to leave clear instructions and prepare in advance everything I could, so my colleagues won't feel a burden during my absence, and of course, client work wouldn't be affected.
When I got back a nice surprise was waiting for me: Not only all the work has been done flawlessly, but all my colleagues (including our awesome intern) and our fearless leader worked in advance, so I wouldn't feel overwhelmed when I came back.
This, ladies and gents, was a first in an more than 14 year career.
Therefore today, I bring you lessons learned from a fantastic leader and an awesome team.
No, this is not a "let's pat ourselves on the back" post.
It's a real experience from which I learned the value of a powerful team.
Clarity and Communication
No matter how good a team is or how well you do your job and how engaged you are, if your leader does not clearly communicate team's goals and tasks and deadlines, nothing gets done or done well.
Moreover, people become frustrated and unmotivated.
Before my vacation, Gini announced in our staff meeting that I not only was going on a vacation, but that she wanted the whole team to step in and take over my tasks (herself included).
She made it clear it was a team effort.
But by including herself, her message was very clear: We are in this together.
Do What You Say 
You've heard or even lived moments when leaders in your company delivered nice, motivational, let's do it together speeches.
But when it came to the actual work they were suddenly busy.
I know I did.
And let me tell you it's the number one reason people lose motivation and interest in their jobs, no matter how much they like it.
Since I met Gini, here on the blog, several years back, it struck me that she did whatever she said she would do.
From "I will write about this or that issue next week" or "I will send you what you asked me by XYZ date" or "I can't do that because…"
However since I joined the team, I am in awe every single day.
I thought I was working hard because I am a workaholic who likes to deliver the best work, no matter the job.
But Gini is a machine.
She hardly takes time off, and she immerses herself in tackling challenges and delivering the best work every single time.
The same happened while I was out.
And you most probably saw it on the Spin Sucks social media channels.
The lesson here: Your team follows your lead.
If you say you are going to do something, and you don't deliver, you're sending the wrong message to your team.
Do what you said you would do.
Keep the Team Engaged
We are a virtual company and that comes with its challenges.
It's easy to engage your team when you share the same office.
Not that easy when your team is literally spread aroudnd the world.
Yet, Gini manages to engage us every time.
I had a blast on my vacation when she tagged me on Facebook for team's "adventures."
Every day I was checking Facebook to see what she would come up with, what the team was "doing" in my absence, and read the hilarious comments.
Let me tell you, it made my day every, single time.
Of course there were comments such as "Don't tag people on their vacation."
While I understand how it may look from the outside, you actually need to be part of the team to understand the dynamics and see that people do have fun.
We tease each other, we make fun of one another, and we laugh a lot.
Our staff meetings are the highlight of the week.
You never know what to expect and we ALWAYS laugh hard.
Let's be serious, tagging someone on Facebook to share fun stuff with them is not bothering on their vacation, nor asking them to do work.
So there you have it.
These are the simple, yet great lessons I learned from exceptional leadership I am exposed to every day.
Thank you, guys. It's a privilege and an honor to be one of you and to share my days with you.
image credit: shutterstock