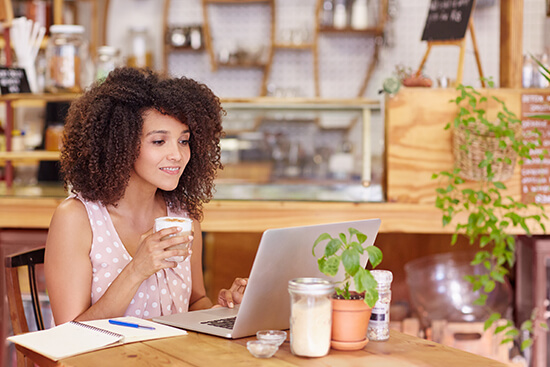 As a content marketer in 2016, the world is your oyster.
Companies have started to realize they're not only selling a product, they're selling a story.
In light of ever-changing trends and preferences, companies must maintain a constant dialogue with their customers, and the person who maintains this dialogue is the content marketer.
The content marketing field has expanded rapidly over the past few decades, and has led to a marketing skills gap.
For companies, this means finding the right talent for the job can be an absolute nightmare.
For a highly skilled marketer, this means they are very much in control of their situation.
As such, a content marketer has a number of options when it comes to finding work they like.
Regardless of which option you choose, you're going to want to build a solid portfolio before you start job hunting.
Because a content marketer needs to be a jack of all trades, and many of the skills required aren't really quantifiable in the traditional sense, the best way to prove your worth to your future employer is by showing them samples of your work.
You can start doing this by setting up and working on a personal blog and professional social media pages.
Apart from getting your work out there, you'll also train yourself to work with the various platforms a talented content marketer needs to have knowledge of.
It also gives you the chance to experiment with a variety of media tools, so you'll know exactly what your strong points are.
No matter what you're looking for in a job, working on a personal brand is a must in these modern times.
The Freelance Content Marketer
If you want to start building your portfolio, but aren't sure you want to commit to any particular company, then find freelance work.
There are a number of platforms you can check out to find short-term projects, or remote work.
Working as a freelance content marketer can be a very rewarding experience.
You're mostly in control of the work you do, and the schedule you choose for yourself.
However, life as a freelancer can be really tough at times.
At first, you're going to have to accept projects you may not like, or you may end up saying yes to more projects than you can handle.
In addition, there are a lot of tasks you're going to have to do as content marketer, and you're going to have to do them by yourself.
Upwork is perhaps one of the largest, most well-known, freelance networking platforms.
It's a good place to start, since there are thousands of opportunities, and they can help you build a solid portfolio.
An equally good place to find freelance content writing jobs is Freelancer.com.
Both platforms offer a wealth of opportunities.
If you find freelancing is to your liking, these sites are the best option for finding work.
Content Marketing Firms
If you're the kind of person who needs some structure, you may want to find work in a company that specializes in content marketing.
Content marketing is a very broad term, and there are many different jobs that fall under this umbrella term.
The benefit of working for a company is that you can focus strictly on the work that you feel suits you, and that you enjoy doing.
Working for a content marketing company also means you don't have to go through all the hassle of finding clients yourself.
Companies that specialize in content marketing are highly popular nowadays, because they make the process of hiring experts much smoother and more efficient.
There are several good job listing websites that allow you to set up tailor-made job searches, set alerts, upload your resume, and read reviews from current and former employees.
Working in a Content Marketing Department
Besides working for a content marketing company, you can also find openings in large corporations that have an in-house content marketing department.
Handling the marketing strategy of a company you don't work for can be really annoying, since you won't feel 100% in control of the direction the content strategy is going.
The good thing about working like this is that you'll get to know the strategy in-depth, and you can watch it grow before your very eyes.
You can plan your strategy months in advanced, and you have a better chance of actually sticking with the plan.
Plus, you'll get to know the product or service you're trying to promote, and be a part of the brand story you're talking about.
You can find job opportunities on job search platforms in much the same way you would if you were looking for content marketing companies.
The downside to this approach, however, is that it can be time consuming since you'll be sifting through hundreds of job additions every week.
Instead, consider using a platform such as Job Application Center, which only focuses on several large companies, and posts every single job opening those companies offer.
It can be a real time saver, since your search has been narrowed right from the start.
Of course, you can always combine these different types of employment, but make sure you don't spread yourself too thin.
As a content marketer, everyone's going to want a piece of you, so just remember who's in charge at all times.
The digital landscape is changing fast, so you'll want to keep yourself in the know in order to remain a top competitor.
image credit: shutterstock