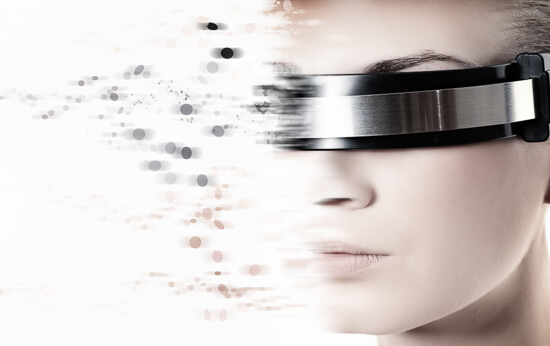 Throughout history, brands have spent billions upon billions of dollars to control every single pixel of their marketing material—all to ensure their messages look, smell, and feel a certain way.
It's no wonder so many companies look at something as complex and unpredictable as VR technology and scratch their heads.
They're unsure whether they should dip their toes in the virtual waters, and they're skeptical of how the endeavor might affect their bottom line.
Until recently, VR technology was something only gamers and tech heads were willing to invest in.
Early adopters paid a hefty price for dedicated VR devices.
Oculus Rift goes for about $600 and an HTC Vive retails for $800.
However, as VR technology has evolved and adoption has grown, those costs have naturally come down.
Cheaper options such as Google Cardboard and the Samsung Gear VR offer more slimmed-down experiences that take advantage of users' existing smartphones.
Ultimately, the verdict is still out on whether VR technology will become commonplace in the marketing realm, and, yes, it may be a risky investment.
But I believe it's riskier to not embrace this up-and-coming, innovative technology.
If you don't, others will—and they'll get all the fanfare for doing so.
Braving the VR Technology Waters
Think about the brand lift you'll get from your virtual efforts: Additional media mentions, additional searches, and additional engagement—not to mention additional customers.
Experimenting with VR also carries a significant advantage for your message: It engages customers in a way that demands their full attention.
At a time when hundreds of millions of consumers use ad-blocking tech and 90 percent of consumers skip pre-roll video ads, it never hurts to ensure some undivided attention.
Through VR, your brand becomes the centerpiece of consumers' minds.
The technology offers total immersion into your story; it's the sort of coverage you simply can't buy through traditional means nowadays.
So what's the secret to incorporating a VR experience into your brand identity?
Make it Easy to Embrace
Your VR-driven campaign should require as little gear and instructions as possible.
The easier it is to experience, the more likely it is to be successful.
If potential users face too many hurdles, they'll quickly lose interest.
Take Coca-Cola, for example.
The soft drink juggernaut turned its packaging into foldable VR glasses that work with smartphones.
The company wisely thought ahead and created a step-by-step video that teaches people how to construct their headsets.
And, to boot, it costs nothing more than the price of a 12-pack of soda to participate.
McDonald's did something similar with its Happy Meal boxes.
With a few folds, kids can turn their cardboard boxes into VR viewers that allow them to play "Slope Stars," a ski-themed VR game.
The Happy Goggles also can be used for various other mobile VR experiences.
Make it Relevant
Don't go "virtual" simply because everyone else is doing it.
Any VR experience you craft needs to make sense for your brand and be attractive to your customers.
Creating an experience that showers viewers blatant advertising will quickly turn things sour.
Instead, have a clear picture of your intended audience, and insert them into a situation that will tantalize their senses and allow them to live out their dreams.
Let's say you're a music brand with a core demographic of Millennials.
Don't provide a VR experience that drops them into a Mötley Crüe concert in the '80s.
As entertaining as that might seem, you'll wind up dating yourself and making your brand appear out of touch.
Instead, put them on stage with Skrillex to experience his hypnotic electronic creations.
The same advice holds true for an athletic-wear brand.
Why not ditch the commercial featuring LeBron James and instead let users slam-dunk over King James?
Customers might suddenly find it difficult to resist buying the $300 basketball shoes they were wearing during the VR experience.
Make it a Game
A little healthy competition never hurt anyone.
After all, 155 million Americans do it with some regularity—at least when it comes to video games.
While "Pokémon GO" is considered augmented reality (not VR), its absurd popularity for weeks after its launch this past summer shows the power of immersive games.
The sudden groundswell of nostalgia for the Nintendo franchise likely will not hurt sales when two new Pokémon games launched this November.
Consumers want futuristic, competitive VR experiences.
Red Bull realized this early on when it created "Air Race," a VR game that allows players to sit in the cockpit of a propeller plane and soar through the sky.
The experience offers a digital adrenaline rush that is both engaging and incredibly relevant to the energy drink company's extreme identity.
Scratch consumers' competitive itch by finding new ways to incorporate VR gamification into your brand experience.
A local pizzeria might consider creating a game that allows users to manually build their own pizzas as a way to place their orders.
Even better, they could race their friends to see who can build a pie more quickly for a discount on their next delivery.
Don't Rule Out VR
Before you rule out VR, consider what you might be risking by not experimenting with the technology at this early stage.
The slight risk of developing something that isn't a resounding hit is worth it when you consider the upside of potentially gaining the undivided attention of countless engaged customers.
Why wait for more enterprising—or perhaps less risk-averse—companies to steal your thunder?
Embracing VR today could result in the slam-dunk campaign your brand needs.