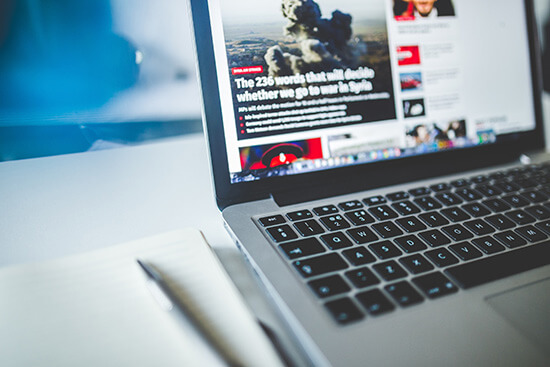 Most coverage from the 2017 CMI/MarketingProfs B2B Content Marketing research focuses on challenges facing content leaders.
In between those challenges, though, it also includes some important lessons to help content creators be even more effective in 2017 and beyond.
That's right!
Just because you're not running the content marketing department doesn't mean you're off the hook.
Make Sure You Know What Content Marketing Success Looks Like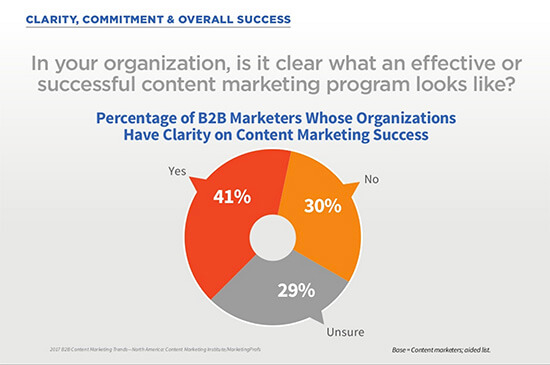 Have you ever reached the end of the quarter, feeling great about what you've produced, only to be told you haven't met management expectations?
This, in turn, validates their concern this content marketing thing is just a lark.
And now your budget is going to be cut.
Ouch.
Luckily, this is entirely avoidable.
Instead of assuming you understand the business goals, make sure you ask for—and document—the content marketing objectives, and how success will be measured.
This takes the subjectivity out of what is considered to be great content.
And once you can see what content is knocking your goals out of the park, you can build on it.
Define and Document Your Content Creation Processes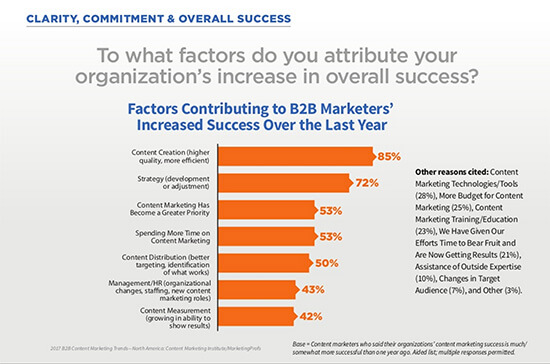 A well-defined and documented content creation process is critical to ensuring more efficient creation of high-quality content.
Without documented processes, a well-intentioned piece tied to a specific timeline for audience value may find itself stuck in review limbo.
Are there specific phrases or types—such as a contest—that trigger the need for legal review?
Is there a specific topic that one of your subject matter experts has to sign off on before publication?
Are your design resources only able to assist with a specific amount of advance notice?
Is there information you need for blog posts above and beyond their copy, such as meta data or image files that you end up going back to writers for time and time again?
Documenting this can help keep your editorial calendar on schedule and avoid overloading your team with last minute requests.
Gain Access to the Tools and Data that Help You Do Your Job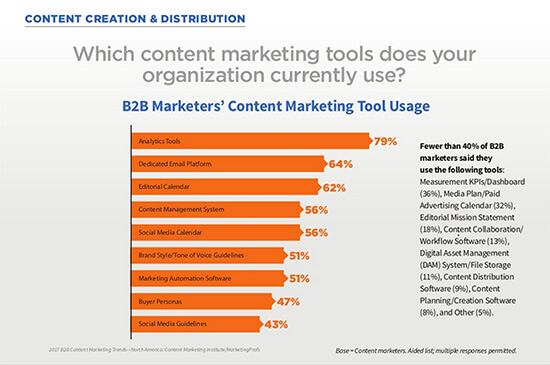 I once worked with a woman who prided herself on how the secrets to her job were stored in her head, making her absolutely indispensable.
When she was laid off, I was given the un-fun task of sifting through her emails and files to determine what she was working on and the steps needed to complete her projects.
I've always been a fan of documentation, and this seriously reinforced how important it is for keeping communications functions running smoothly.
Your peers are using a number of tools to keep a good handle on their activities.
While you don't need to be using all of them, at a minimum and depending on your role, you should:
Insist on gaining access to your content analytics.
Create social media and content editorial calendars.
Draft a brand content style guide including a well-defined brand voice.
Become involved with developing useful buyer personas.
Get Involved in Content Distribution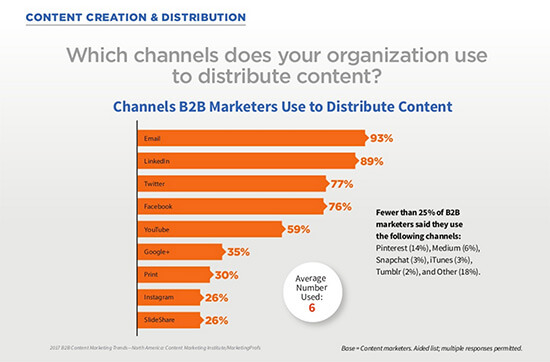 Good content doesn't always rise to the top.
It takes a thoughtful content distribution plan to help even the most shareable content connect with the right audience and drive them to action.
It's important to think about distribution as part of your planning and creation process.
Do you plan to call out or link to related resources?
Are there influencers you can quote or feature?
Which social channels will you be sharing this content on?
And what type of additional content, such as images, will you need to support that?
Is this a piece you should consider paying to promote on social media?
Or through a service such as Outbrain or Madison Logic?
These are questions to answer upfront, so you can schedule your deliverables accordingly, and see the best results for your content marketing efforts.
image credit: Stocksnap.io