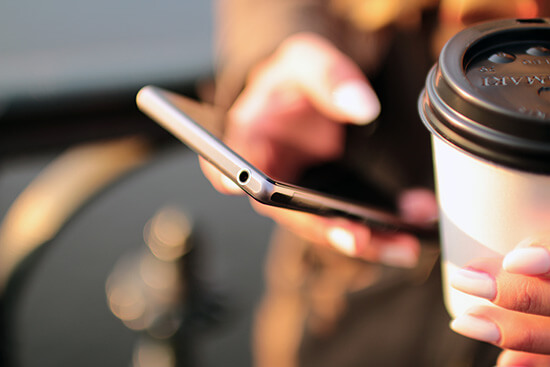 Texting is not a new concept, but many don't realize the power of text marketing.
In fact, 95 percent of all text messages are read within three minutes of being delivered.
That's a good indication that text marketing is perhaps one of the best ways to reach your customer base, and have them actually open and read what you have to say.
This means, if you're not using mobile marketing, you're probably losing a significant amount of business.
Here are six ways to use text marketing to grow your business.
Send Personalized and Targeted Text Messages
If you want to reach your customers and do so more effectively, you need to address them personally.
Never send out blanket texts to your readers.
If you do, they are more likely to delete your message.
It indicates to them you don't care about them personally.
This isn't as difficult as you'd think, especially if you use a mass text messaging service to do all the heavy lifting.
Use as Many Customer Text Engagement Methods as Possible
Using tools that help create customer engagement will also help you use unique new ways to reach your audience, boost sales, and build a stronger customer base, while building your brand and your brand's reputation in your industry.
For example, you could develop a customer rewards program to help keep your customers coming back and to keep them loyal to your brand.
You could also use texting engagement methods to improve your customer service program, or to send surveys to get as much customer feedback as possible.
Make Smart Use of Short Codes
What is a short code?
A short code is a four to six digit phone number that is commercially used to send and receive bulk text messages.
That means if you want to reach your customers on their mobile devices via text marketing, you could easily make use of short codes to grow your business.
For example, you could have your customers join your texts by addressing it to your business' short code.
Text 'Burger Deals' to 95000 to receive weekly coupons from Burger Shack.
Once they've opted in, you can text a coupon offer, advertise your business, or anything else that makes sense for your industry.
Convenience Alerts Texting
Texting can also be used to send alerts and reminders to your customers for any number of reasons, such as:
Appointment reminder
New product release
Invitation to events
Schedule changes
Traffic alerts
Driving directions
Additionally, texting your customers alerts or reminders makes it easier for them to respond.
Picture Messaging
People love pictures and videos.
The best way to give them what they want is through MMS messaging (multi-media messaging).
This is a great way to:
Grab their attention
Build your brand
Increase brand awareness
You can also use MMS messaging to send your customers a personal invite full of vivid colors, pictures and other graphics versus a plain black and white text that garners no type of excitement whatsoever.
Use SMS Text Coupons to Encourage Repeat Business
After a customer makes a purchase, immediately send them a text message with a coupon for their next purchase.
Or, encourage them to sign up for your mailing list to receive future discounts and special offers.
You can also encourage them to share your information with their friends by offering both parties a discount on their first or next purchase.
What is your experience with text marketing campaigns?
image credit: pexels