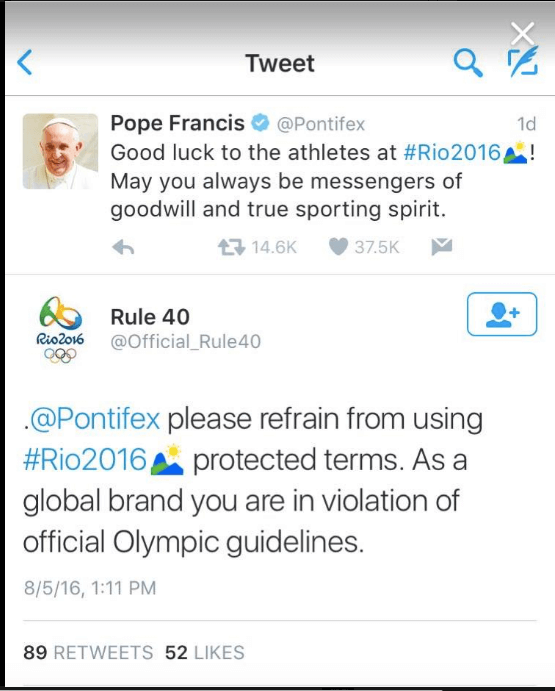 Even though we are now four days into the Olympics, I keep reading about organizations that are getting in trouble for using the hashtag #Rio2016, so thought we should have the discussion.
(BTW, did you see that horrible crash on Sunday with the Dutch cyclist? Her back tire hit the paint on the road and she went down. Having done that very thing myself, I know what a horrible, horrible crash that is. Mind you, I just had a concussion, broken hip, and broken pelvis. She has three fractures in her lower back.)
Here's the deal: The Olympics committee has said, if you are not a sponsor, you cannot tweet about, blog about, retweet any mentions, or mention the games online.
As an individual, they say it's okay, but as a business, watch out!
That means I can mention it, but Spin Sucks cannot.
To clear things up, ESPN said the USOC sent letters out to several companies warning them:
That their online accounts should not reference any Olympic results, share or re-tweet anything from the official Olympic account, or use official hashtags including #Rio2016 and #TeamUSA."
But it's not limited to just those things.
They also have trademarked words such as:
Olympics
Olympian
Team USA
Future Olympian
Gateway to Gold
Go for the Gold
Going for the Gold
Let the Games Begin
Paralympic
Pan Am Games
Road to Tokyo
Tokyo 2020
What is Ambush Marketing?
The Guardian says:
It's part of an attempt to prevent so-called ambush marketing, where companies who haven't paid for Olympic rights slyly associate themselves with the games in an attempt to gain additional attention for their products.

Criticism has come, however, because the hashtags they have trademarked are so broad—there's likely to be a huge social media discussion about the events in Rio—and many would argue that companies are not advertising if they want to simply wish Team USA good luck.
This, of course, is completely short-sighted.
I can understand if some companies are participating in ambush marketing, but what if our Spin Sucks were to retweet this with #Rio2016 on the end?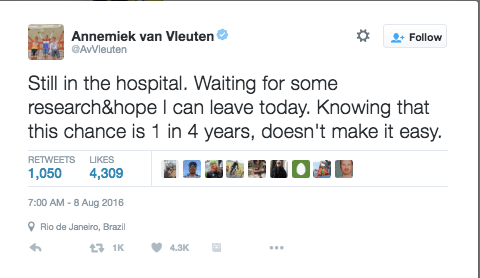 According to their rules, we'd get in trouble.
The Games that Shall Not Be Named
"Trouble," of course, is subjective.
Are they going to fine us?
If so, how do they uphold that and where does the money go?
Or do we just get a sternly written letter, like Oiselle—a sponsor of an Olympic athlete, but not of the games—did?
What are they going to do to the White House that wished the athletes luck this week?
They've made it pretty clear that a business (even though the Supreme Court in the the U.S. has said corporations are people) cannot share any information about the big athletic event happening in the Southern Hemisphere for the next 15 days anywhere online.
This includes any retweets of official games accounts, anything in your email campaigns or on your website, or any congratulatory or good luck memes.
This would even mean the Spin Sucks account could not tweet Annemiek van Vleuten and say:
We are so sorry that horrible crash took you out of #Rio16. Please be well.
(Which I really, really want to do!)
So be wary before you share any information online about the games that shall not be named.
If it's from your personal account, you'll be fine.
But if you manage social media for your organization?
Err on the side of caution.
I have read Rule 40 (the Twitter account in the featured image) has been removed from Twitter, but I've used it because it shows the pure ridiculousness of the USOC and it's rules.