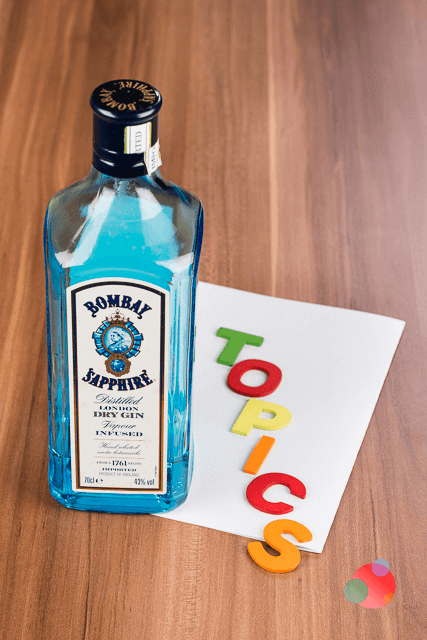 I have a conundrum to discuss.
Mr. D and I have tickets to game 7 of the NLCS series on Sunday night.
The Cubs return home for game 6 on Saturday night. They could clinch the series then.
Do I want them to do that so I don't have to stress? Or do I want the Dodgers to win game 6 so I can see the Cubs clinch it live in game 7?
Am I willing to risk them losing in game 7, just so I can go to the game?
These are the tough questions I have to face right now.
I think we should root for them to win on Saturday night. That's the safest and prudent thing to do.
Go Cubs, Go!
Just a reminder:
One more Friday until Halloween.
Four more Fridays until Thanksgiving.
Nine more Fridays until Christmas.
Ten more Fridays in the remainder of 2016.
And, with that, I give you Gin and Topics.
This week's videos are courtesy of Dawn Buford, my momma, Timothy O'Connor, and yours truly.
5. Mom Packed Two School Lunches. In a world of craziness, this is something we all need to see…and remember to always pay it forward.
4. Tell America It's Great. Ditto on the world of craziness comment above. Canada did a big campaign to have citizens record a few seconds about why they love America. And it is awesome. Thank you, Canada! I know I appreciated it…more than you know.
3. Chatbooks. I love, love, love it when brands create commercials you totally want to share. That is the case with Chatbooks, an easy way to create photo books from your phone. And amen, sister, to not having time to do all of the things you're "supposed" to do for your kids. Amen.
2. SNL: Trump-Hillary Second Debate Spoof. Thank heaven all we have left to watch are the spoofs of the debates. (Also thank heaven the election is just a little more than two weeks away.) Here, Saturday Night Live makes fun of both candidates as they debate things such as whether or not they're setting good examples for today's youth.
1. 'Average Andy' with the 'Magic Mike Live' Dancers. Clearly this is my new favorite series from Ellen. In this episode, Andy meets the new Magic Mike Live dancers and they teach him a few moves. He's such a good sport!
Have a great weekend…and Go Cubs, Go!