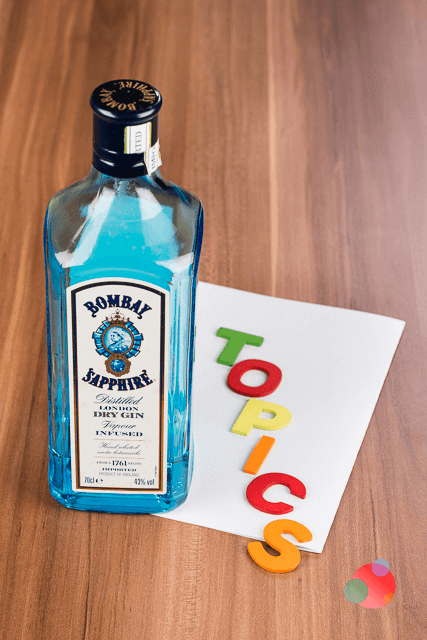 December 2.
Did anyone predict this year would go as quickly as it has?
There are only three more Fridays until Christmas, four more Fridays in the remainder of 2016, and only 15 more working days in the year.
Well, that is unless you're an unlucky one and have to work the week between Christmas and New Year's.
Um.
What I meant to say is one of the fortunate ones who is going to use the extra days to get ahead of the rest of us lazy ones.
I am beside myself with how much is left to do (also remind me next year that launching something—it's a secret!—in January is a bad idea) and only 15 days left to do it all!
Actually, for me because I'm traveling next week, I really have only 10 days left to do it all.
Eeeeek!
Let's do this thing!
After we watch Gin and Topics, of course. Because everyone needs a mental break.
This week's videos are courtesy of Whitney Fay, Mr. D., Lou Draper, MATTIE DIETRICH, and Tony Gnau.
5. The Mannequin Challenge. I love Whitney Fay. Oh shoot. That's not her name anymore. She got married. Well, it's easier for me to spell so I'm leaving it. Anyway. I love Whitney. No matter what she does, she inserts fun into it. And she was bound and determined to do the mannequin challenge at work. Let me remind me she works for a company that sells doors and locks. Not super fun or sexy…and yet…
4. Little Kid Can't Find His Goggles. This is the funniest thing ever! This is totally something my sister would do and it would take me days to recover from laughing so hard! Just help the poor kid find his goggles.
3. Air New Zealand presents Summer Wonderland. Lou sent this in and her description is, well, it's perfect. I'm just going to let her introduce this one. "So, it's cold in the northern hemisphere, but down here in little old New Zealand, it's hot.  Our Christmas celebrations are usually spent at the beach or lying around outside with cocktails by the pool. However, we have a bit of a problem. ALL THE CHRISTMAS CAROLS TALK ABOUT SNOW AND BEING COLD. Which is just exclusionary at best, and if we're honest. We're done pretending. What even is a chestnut? Our airline, which quietly has the most amazing creatives ever, came up with this video."
2. A Priest and an Imam Meet for Tea. This is the most perfect holiday commercial I've seen yet this year. In a society that feels very exclusionary right now, this will reset your expectations and remind you of what's important.
1. American Kids Try French Food. Oh my gosh. The little boy who only talks about China is H-I-larious! "They'll get kid drunk. And I'm already kid drunk because I'm crazy!" Yes, my little friend, you are. And precocious. Two of my most favorite things in children. Also, we need to teach these children that this is fine dining at it's best.
Don't forget to join our Slack community so you can submit Gin and Topics contenders and get sneak previews!
Have a great—and very productive—weekend!