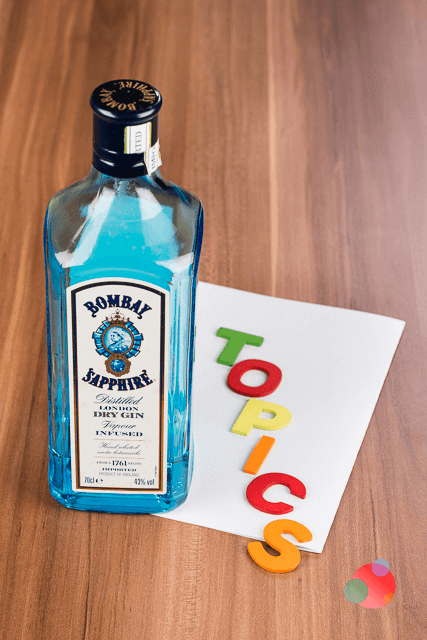 What a week this has been!
From the Cubs parade to the election to speaking at INBOUND, I think everyone needs a vacation from life.
I know I certainly do…I feel like the penguin in Penguin On Vacation.
He goes off alone to explore the world and learns a lot about himself while making new friends.
Because we can't really take a vacation from life, a little levity is certainly in order.
Before I give you five funny videos in today's Gin and Topics, allow me to provide your weekly holiday reminder:
Only ONE more Friday until Thanksgiving! (I need to start menu planning this weekend.)
Six more Fridays until Christmas.
Seven more Fridays in the remainder of 2016.
This week's videos are courtesy of MATTIE DIETRICH and me.
5. Dancing Mom. This made my entire week. The woman has some serious moves and she is not shy at all. I want to be her when I grow up! For real. I would never, in a million years, do this. The camera swings our way at games and I duck under my chair. She's amazing.
4. Weekend Update: Chicago Cubs and Bill Murray. I promise this is my last Cubs video of the year. No, I can't promise that, but I will try. If you missed their appearance on SNL, this is a must see (even if you're not a Cubs fan). Let's just say it's a good thing they're really good at playing baseball. They shouldn't quit that job.
3. Chicago Cubs Consider Steve Bartman Throwing Out the First Pitch. Dang it. I lied. I'm a lying liar who lies. I couldn't even make it to the next video without another Cubs video. I promise this is it (for today). But we have to see the Cubs with my favorite late night host. And, as if you couldn't love Dexter Fowler any more, he totally drops the mic.
2. Late Late Captions: Hug with Tom Cruise. I don't know which is more funny: The actual captions or James Corden trying to get through them.
1. Justin Timberlake 'Can't Stop the Feeling' with Ellen! Apparently Ellen doesn't know the words to JT's new Trolls theme song. And his response to her is accurately hilarious. (BTW, have you seen Trolls yet? It's great!)
Have a great weekend!