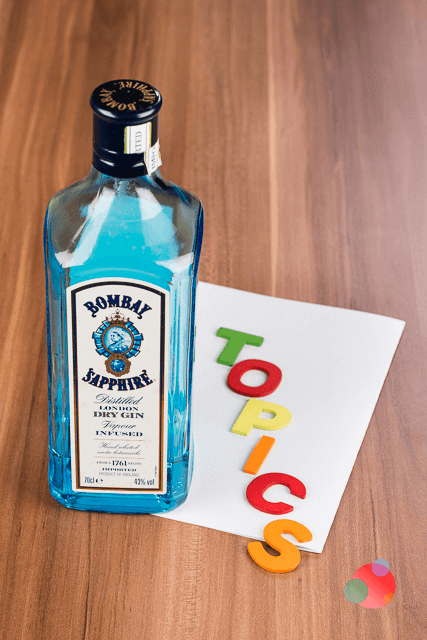 It is officially October, which means I get to begin my snow dancing (YAY, SNOW!!) and my countdown to Christmas.
There are 11 more Fridays until Christmas!
And only six more Fridays until American Thanksgiving, which means only six more Fridays until I get my tree and my house is transformed into a magical Christmas dream.
Speaking of Thanksgiving, Happy Thanksgiving to my Canadian friends!
I hope you all have a nice, long weekend, enjoy your turkey, and think of all of us slaving away in other parts of the country.
Before you go though (or before you continue to slave away), take a break with Gin and Topics.
This week's videos are courtesy of MATTIE DIETRICH and me.
5. Cute Puppy in Casts, with the STINKIEST Poo. Meet Blanche, the cutest puppy ever, who needs casts to help her legs grow properly. Poor little Blanche was abandoned in a sugar cane field so, let's just say, her diet hasn't been great.
4. Making Humans. Ashton Kutcher and Mila Kunis are expecting their second baby and dad is talking with Jimmy Fallon about it. But I'm willing to go as far as to say they buried the lede. The real story is either the Peppa Pig impressions or what happens at the end, that I'm not going to tell you because I don't want to ruin the surprise.
3. 30 Life Lessons I Learned In 30 Years. This is crazy Jenna Marbles who has 30 lessons she's learned in 30 years. My favorite part is when she says, "It's still me so it's still…weird." Also, when she talks about her all-carrot diet. I can't wait to see what she's learned when she turns 40. She's nuts…and hilarious!
2. Ellen's Biggest Fan Gets an Amazing Surprise. I have no idea what to say about this woman. I'm terrified by her and she makes me want to cry. She tells Ellen she is her best friend…and the way Ellen reacts is amazing. Seriously, it's way too early in the morning for me to be sitting here crying.
1. James Marsden Always Struggles to Get the Girl. If you are watching Westworld, you will love this. There is NO WAY James Marsden has trouble getting the girl. He's so cute! Except when the fly crosses his eyeball in Westworld. Then he's just creepy.
Have a great weekend!