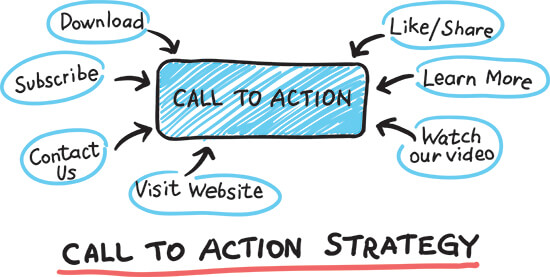 As a business, maintaining a social media account isn't easy.
It takes more than just an internet connection to thrive on ever-evolving social media platforms.
Think about this: How do you convert a like into a click, into a share, into actual sales and profit?
Sure there are paid ads, but even boosted posts are no guarantee your brand will be noticed on social media.
Organic leads are even more challenging.
Nearly nine out of 10 (or 88 percent of companies) in the United States, big and small, are using social media marketing.
That is practically everyone.
Social media has given traditional marketing a run for its money, but it's not as easy as it seems.
Companies are from Mars; Customers are from Venus
In Q4 2014, HubSpot released research called The Social Lifecycle.
They found, when it comes to social media, companies are from Mars and customers are from Venus.
Here's why.
Consumers expect brands to be on at least three different social media platforms, but they follow only an average of one or two brands.
In fact, 35 percent of consumers do not follow any brand at all.
Consumers expect companies to be active online, but no reciprocation can be expected from them.
This is despite the fact that consumers are totally comfortable using social media to praise or complain about a brand.
Given all the contradictions and challenges, how do you map a social media strategy a social media strategy that actually works?
One solution is to create social media calls-to-action that will eventually convert to active engagement.
Think back to the very reason why your brand dared join the social media jungle in the first place.
You wanted action, right?
You wanted consumers to follow you, like you, spread your message, trust you and buy from you, so you had better brush up on your brand's social media calls-to-action.
Don't Be Afraid to Ask
Let's say you produced a really good video tutorial on how to operate the brand of drone that you're selling.
It's a good tutorial, and you're getting views and shares, but is that the ultimate action you want?
Clearly, you want them to buy your product.
Well then, you'll need to include social media call-to-action phrases that ask the consumer to do exactly that.
Click here to buy. Add to cart. Download my eBook. Contact us. Apply now.
The key is to tell them exactly what you want them to do because subliminal messaging won't work.
Have Some Sense of Urgency
It's now or never.
This is the kind of thinking you want your followers to immediately act on.
The most successful social media call-to-action examples always include creating a sense of urgency.
One day only. Promo valid until June 30. Early bird gets a discount.
These examples make consumers think they only have a limited time to perform an action.
This makes your social media strategy more effective.
Use Attention-Grabbing Graphics
Human beings process images much faster than words.
This means your brand's social media marketing strategy should always include effective and attention-grabbing graphics or images.
This is the first step to getting the action that you want.
You need to make customers intrigued and interested.
Use images that complement what your brand is about.
If you concentrate on doing an Instagram call-to-action, use bold letters and graphics.
What's In It for Them?
You need to make the benefit clear from the onset.
Why would customers waste time clicking on something that does not give them anything in return?
Click and win. Book now and get an upgrade. Join our team and enjoy the perks.
This is a surefire tip to develop a successful social media call-to-action reward for your customers.
Emphasis on the Word "Free"
Speaking of rewards, always highlight the word 'free' in your call-to-action posts.
People love to see the word free.
Start your free trial now. Get a free manicure for every treatment. Free donut day.
If they can get something for free, customers will naturally be motivated to perform an action.
Stop Making Social Media Calls-to-Action So Hard
Another way to improve your social media calls-to-action is by making your posts reader-friendly and easy on the eyes.
Be thoughtful with the layout and design of your social media post by using simple words, eye-catching and non-disruptive colors, and employing visual guides, such as an arrow directing where to buy or download.
If you attach a link to your website, make sure it loads quickly, and be sure the website has a user-friendly interface.
When you tell customers they can join your community in three easy steps, make sure those steps really are easy.
Be Relevant
These days, people get most of their news from social media.
We all know who won the NBA Finals because basketball fans all around the world took to social media to celebrate.
We know Hiddleswift is the hottest couple today, because it stormed our news feeds.
Nike used #AlwaysBelieve to celebrate endorser Lebron James' legacy after the Cleveland Cavaliers clinched their first NBA title, and in just two days it had more than two million views on Instagram.
McDonald's in the Philippines also made use of Taylor Swift's very swift boyfriend change and told everyone that their burger could make you feel better after a break-up.
Take a page from these global brands and make your own news.
Did It Work?
On the surface, you appear to be engaging your followers.
You're getting more likes and more shares, but according to Propelrr, numbers are nothing if you don't know what they mean and how they affect your brand.
Using data-driven social media strategies is the key to knowing whether the social media call-to-action that your brand was hoping to achieve, was in fact successful.
What goal does your brand want to accomplish?
Is it simply awareness?
Building a loyal clientele?
Or increasing offline sales?
Only if your key objectives are met, can you truly say your social media calls-to-action were successful.
When you post something on social media, ask yourself what you want your followers to do with it.
Do you want them to click, read, comment, and share?
Your goals must be clear so your social media calls-to-action are also clear to consumers.
You can get followers to respond to the call-to-action that your brand desires by using these strategies.
What else would you add?
image credit: shutterstock