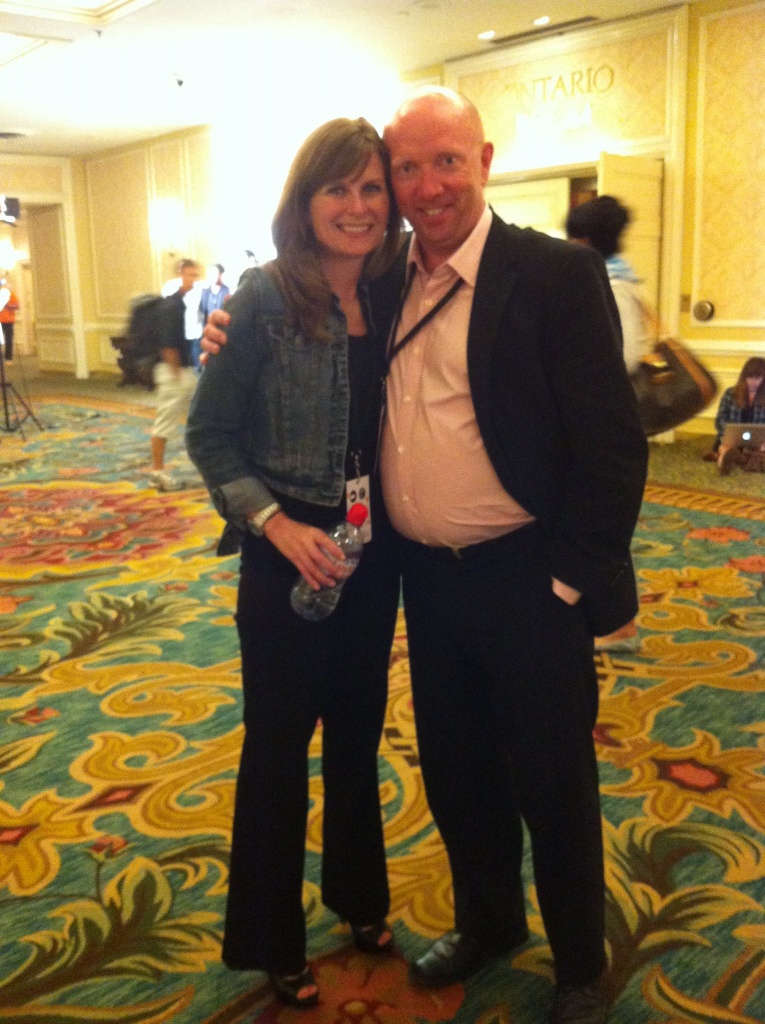 I have a friend coming to visit this weekend!
Do you want to guess who it is?
That's right, boys and girls!
Andy Donovan is coming to visit, which you will see/hear mention of in this week's Inquisition.
I may or may not have threatened to short sheet his bed if he's not nice to me during the Five Second Rule (aka letting me win).
Though Andy is a fundraising professional, I met him on the Twitters in 2008, just as he was leaving his job at CNW Group.
This is, of course, (for lack of a better description) the PRNewswire of Canada.
So, though he's not a straight communications professional, he certainly knows a lot about the industry, which is part of the reason we hit it off so well.
In the time that I've known him, I've hung out with him both in Toronto and Chicago.
A few years ago, he convinced me that the dinner spot Martin Waxman had chosen was only a few blocks from my hotel and we could walk.
For those of you who are friends with me on FitBit, you know I am not afraid to walk anywhere.
I was wearing heels and didn't have flip-flops in my purse, but I trusted him.
Well, let me tell you! Trusting him was the worst idea ever!
After a mile of walking in six inch heels, I finally looked it up on Google maps and it was another 1.3 miles away (a few blocks, my butt!).
So I made him get a cab—and pay for it!
Perhaps I'll repay the favor (the walking, not the cab) this weekend in Chicago.
And now, without further ado, please meet Andy Donovan.
(P.S. I really hope you watch this because I think it is one of the funniest, to date…though we have another super good one next week, too.)
The Spin Sucks Inquisition
I asked Andy the normal questions (which you can find below):
Tell us who you are and what you do.

What is the biggest mistake you've made in the past six months?

What is one of the biggest trends you'll be using this year?

What is one thing about yourself that would surprise most people?

What is the best book you've read in the last six months?

What is your latest Netflix binge?

The Five Second Rule.

Where can people find you online?
If you can't access the video below, you can find it by clicking here.
Where You Can Find Andy Donovan
Now it's your turn to get to know Andy, which you can do by stalking him online.
You can find him on:
And now the floor is yours. Say hello to Andy…and wish him luck with not getting his bed short sheeted this weekend!