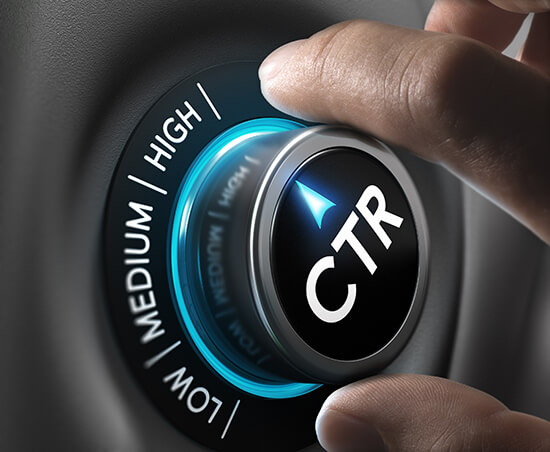 Despite all the hoopla surrounding social media, email marketing is still a powerful—and oft forgotten—tool.
If you want to capture more customers and increase your sales, you can't ignore the fact email is something every person in business still uses.
Hence, you can expect it will bring more ecommerce to your business.
Segmentation and Groups
The success of any email marketing campaign depends on the effectiveness of segmentation and group customer lists.
You can create customer list segmentation and groups according to their behavioural and lifestyle demographics, and target them effectively.
By sending segmented, promotional emails to specific customers, you increase the open rates and end up with more click-through-rates.
With the help of segmentation and grouping of your email database, you can reduce bounce rates, spam scores, and unsubscribe rates.
Mobile Compatibility
Nowadays most emails are opened, checked, and even replied to via mobile devices.
It is imperative your email template is compatible with all mobile devices, and it's generally best to use HTML codes instead of high-resolution images.
By being mobile friendly, the number of opens and click-through rates are sure to rise, making it more critical than ever to create a responsive design for your email campaign.
There are several options available that can help you create a responsive design that can easily be adapted to any device.
Regardless of which device your subscriber uses to open email, the look, feel, and experience of your campaign stays the same.
Optimize Customer Data
To get the maximum out of your email marketing campaign, you need to leverage your customer database, including their activity and behaviour on your website.
For instance, tracking their wish list, products they often browse, or even those they've abandoned in their online shopping cart, can help you send relevant follow-up emails, such as those suggesting new products, shopping cart reminders, cross-sell emails, and reminders based on search history.
Moreover, you can direct those subscribers to lead-nurturing campaigns in order to convert them into customers.
By leveraging customer behaviour data, you can send them targeted email campaigns, containing more relevant products and content.
Personalization
It's been shown that personalizing your email campaign is the easiest way to capture the attention of your existing customers, and new prospects.
Stay ahead of your competitors by personalizing each and every email sent from your campaign.
You can do this by including a personalized subject line, greetings, and product offers.
Email Marketing Automation
By using marketing automation, you can easily nurture the leads you've generated.
This allows you to keep your leads moving into the sales funnel, target them with different segmentation, groups, and lists, and eventually accelerate your customer cycle by automating as many interactions as possible, and sending relevant content to prospects.
Write Powerful Subject Lines
Make sure your email message carries an eye-catching subject line which grabs the interest of your subscribers, compelling them to open it.
The email subject line for any ecommerce business plays an important role in shaping your marketing pitch.
Keep your subject line short and to the point, and crisp, yet descriptive.
Personalize the subject line to target the needs and expectations of the intended segmented list.
Eye-Catching Designs and Relevant Images
When you see it, you'll believe it.
This is especially true with ecommerce consumers, as the look and feel of your email is all it takes to get their attention.
Images speak much louder than any email content.
Be sure your email message includes a relevant, yet attention-grabbing image, graphic, or GIF.
Select an image for your email copy that not only reinforces and compels your subscribers to click-through (don't forget to make your images clickable) to your website, but is also easily viewed on all devices.
Stimulating a Call-to-action
After spending so much time, money, and effort on a marketing email campaign, many ecommerce businesses fail to include a strong click-through ad, which ultimately defeats their purpose.
Use your subject line, images, and copy to communicate a single, compelling call-to-action.
Multiple calls-to-action can quickly frustrate a reader in the few seconds they spend viewing your email, so avoid confusion by making the desired action crystal clear.
There you have it.
By incorporating these tips, you'll master your ecommerce email marketing campaigns to generate leads and, ultimately, drive sales to your business.
Image credit: Shutterstock