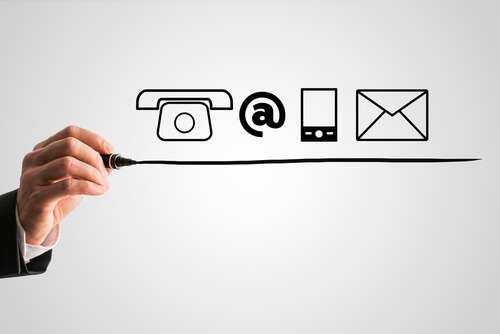 There has been a lot of talk this week about how to help business leaders understand that media relations is just a tactic and we can't start there.
And yet…
A couple of years ago, I received a call on December 18 from a prospect who was a little panicked.
He needed PR help and where we in a position to work with him?
I went through my normal questions to try to figure out what he did, why he needed us, and what we could do to help.
He got very exasperated by the questioning and blurted out:
I have a product in Target that isn't selling. They told me if it's not off the shelves by Christmas, they wouldn't re-order from me. If they don't re-order, I'm out of business.
Remember, this was December 18.
Yes, one week before Christmas.
I don't know how long he had this information, but in his mind, if I could just get him on Oprah, all of his problems would be solved.
So the urgency was to get him on the show in the next couple of days. He'd even fly to Chicago that evening if I thought I could make it work.
Never mind the fact that the show was already on break and, by then, she was doing more celebrity-type stuff than giving away cars.
IT WAS ONE WEEK AWAY FROM CHRISTMAS!
I felt badly for the guy. Still do, in fact.
He didn't sell out at Target and he did go out of business. And I'm sure, somewhere in his brain, there is a little part of him that blames me for not helping.
Media Relations is Just a Tactic
You and I both know we're not miracle workers, but the perception our industry has among business leaders is all we have to do is make a phone call and voila! They are featured on the front page of the New York Times (actually reading the front page to see what they put there notwithstanding).
This week alone (I'm writing this on Thursday morning so it's only been three days), these four things have happened:
A prospect asked for a list of media contacts (because the other agency they're talking to started with that) while discussing their business goals.
A prospect said using PR to drive lead generation sets us (the PR industry) up for liabilities if we can't deliver.
A RFP asked to provide client with a weekly report correlating published results with impressions and earned media value.
Another agency (that doesn't work with said client) suggested they focus not on a PESO model approach, but to build their website SEO by working on the keywords in the footer. Yes, working on keywords in the footer. (As a side note: My favorite thing in the entire world is when a client has a friend who is in PR and they run stuff we're doing past said friend…who has no knowledge of the business goals or our strategy. Yay! That's fun!)
You guys.
All of these things require you start with the tactics, not a strategy.
We have a big, big problem when business leaders, our bosses, our clients, or prospects want us to start with our media contacts and provide a weekly report that correlates published results with media impressions and advertising equivalencies.
Take the Oath
The problem, unfortunately, does not lie with them.
Their expectations are such because our industry has done nothing to sway them in a different direction.
In fact, an agency starting a new business meeting by talking about their media contacts or another PR professional stating that media relations is PR both lead to the problem.
I kind of threw a hissy fit a few weeks ago with a group of PR colleagues and said:
We have to agree PR is more than media relations. If we can't do that, as an industry, there is no way we can expect that of business leaders.
There were some sheepish responses, but everyone agreed.
Each of you—out loud, in front of your screen (double points if you do it in the comments here and triple points if you do it on video and send to me)—take this oath:
I, NAME, do solemnly swear to start with the business goals in mind. I will not refer to PR as media relations ever again. I will never start with the tactics again. I will start every program with a strategy and use the tactics that make sense to help us achieve the organization's goals. I will be okay if media relations isn't even part of our plan. I promise to do everything I can to help change the perception business leaders have of the PR industry by educating my fiefdom on an integrated PESO model and how it can be implemented to drive real results.

I promise, if I don't know how to do that, I will ask for professional development from my boss or I will provide it for myself. I will comment on Spin Sucks to get help. I will send an email to Gini to see if her team can help. I will take online courses and I will educate myself. Then I will go full force on educating the powers that be and, together, we will get that coveted seat at the table because we will be viewed as strategic partners, not just people who pick up the phone to call our journalist friends.
If need be, print out that section and pin it where you can see it every day.
Slowly, but surely, the bullet points I listed above will disappear forever because we, as an industry, will change the conversation and the expectations.