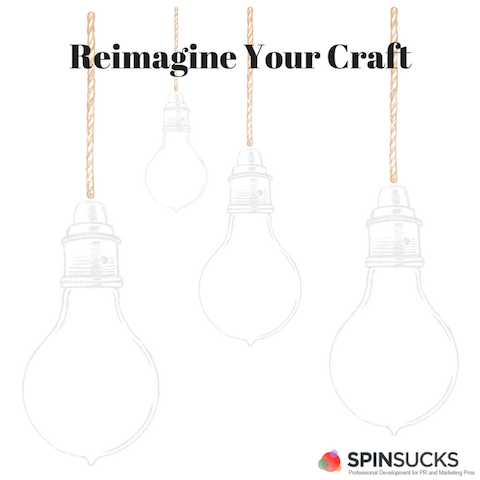 We need to have a little heart-to-heart.
It's about professional development.
For communications leaders: You aren't investing in your teams and it's causing you to fall behind.
For communications professionals: You aren't demanding professional development and, with everything else you have to do, aren't fully invested in your own career growth.
This is bad.
Very, very bad.
PR Agencies Paid for Expertise; Don't Invest in Keeping Skills Current
YouGov and PRCA recently surveyed 203 agency and in-house PR and communications professionals to discuss education and insight.
What they found should astound you, but because you're living it, it's probably not surprising.
When compared with how in-house communicators are trained, the way agencies gain new skills is, well, staggering.
Sixty-four percent of communicators who work inside agencies are trained by expert blogs.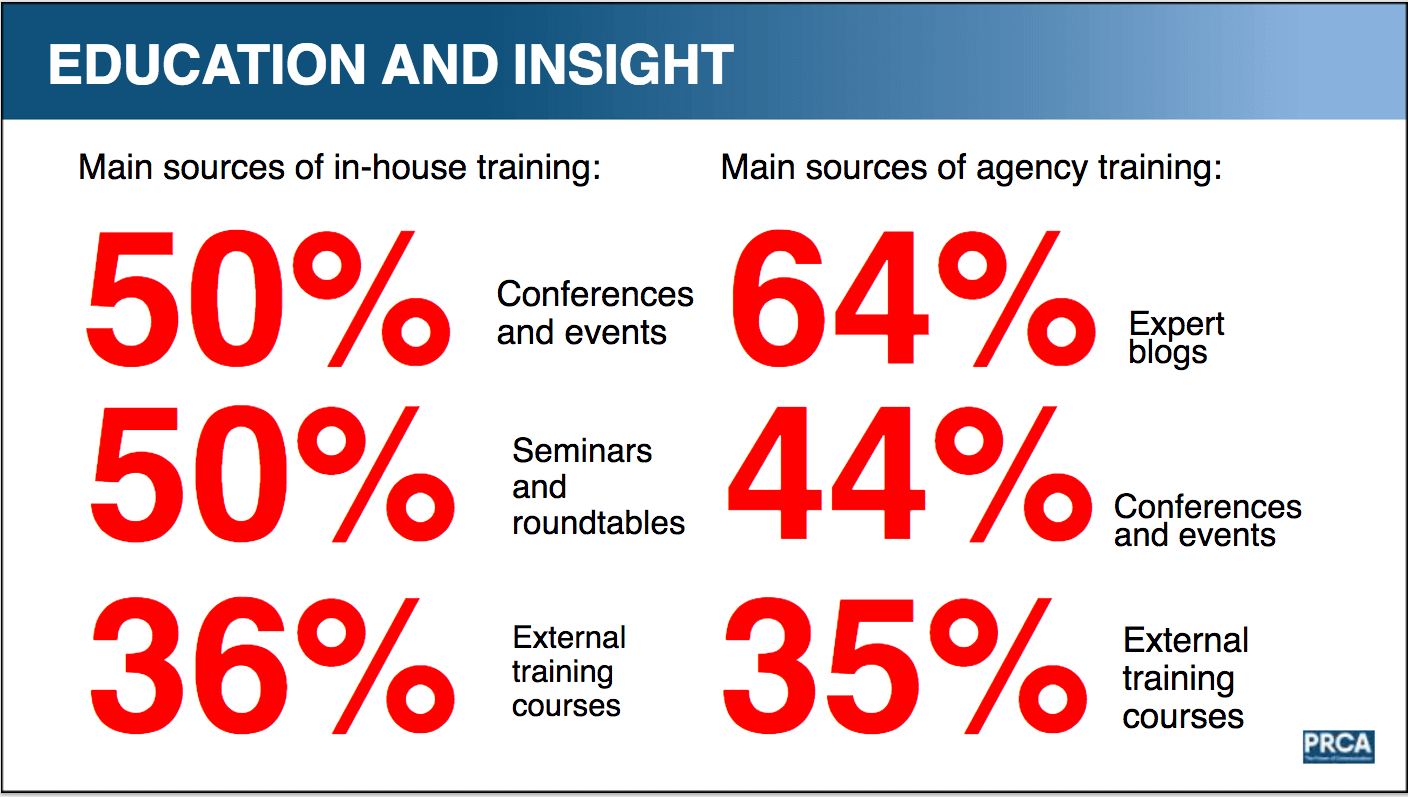 Which makes me feel good because it means many of you get most of your information from Spin Sucks. And that makes me happy.
But…
Your clients are getting their training from going to conferences and events and attending seminars and roundtables.
This means there likely is a pretty big gap in both the knowledge and the skill set between client and agency.
It also means your clients need to read Spin Sucks!
(Just kidding…sort of.)
In all seriousness, we do need to close the gap because it gets worse.
Clients Still See PR Agencies Focused on Media Relations
The leading services that clients purchase from PR agencies are social influencer outreach (12 percent) and blogger outreach (nine percent).
However, it should be noted that 19 percent do not use an agency for any areas of digital/social at all.
Clients are most likely to expect the following services of PR agencies:
Online media outreach (65 percent);
Online news release distribution (65 percent); and
Social influencer outreach (61 percent).
The most prevalent digital services offered by PR agencies are:
Blogger outreach/engagement (86 percent);
Video-based content (86 percent); and
Social influencer outreach (85 percent).
This makes me sad for two reasons: 1) Clients are still asking agencies to do very traditional media relations, which shows we haven't come very far at all; and 2) Other than social influencer outreach, we are completely missing what we are being asked to do.
Not that that's bad, because we do need to master modern PR, but our clients do not see the value yet (much to the dismay of the vision of Spin Sucks).
PR Agencies Learning Skills On Client's Dime
When asked which three things in-house communicators need more education in, they said:
Social influencer outreach/engagement;
Social network strategy; and
Digital crisis management.
Which, as it turns out, is what they use agencies to execute on right now (86 percent for influencer outreach and 85 percent for social network strategy).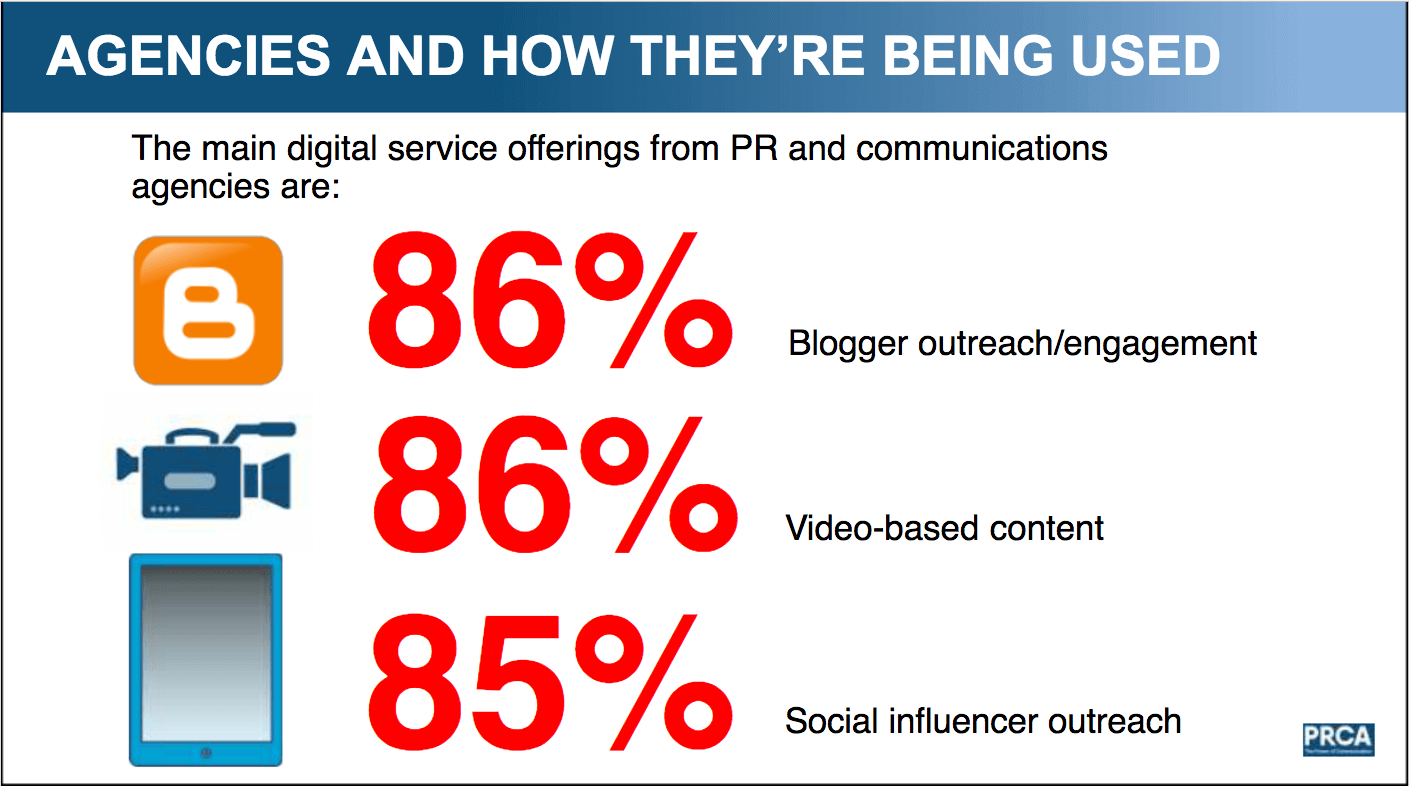 That said, where PR agencies have said they need more training is on:
Digital/social media (52 percent);
SEO (38 percent);
Paid search (30 percent); and
Paid social media (26 percent).
A couple of weeks ago, I did a workshop for the marketing and communications directors of insurance companies.
Overwhelmingly, those that hire agencies are working with advertising or search firms to do the work we should own.
Sure, SEO and paid search are more technical in nature and not something we are taught in PR classes.
But if our organizations paid for the training we need to master those skills?
The ad agencies and SEO firms wouldn't be getting all of the new business.
More troubling is social media is what clients expect PR agencies to do, yet we chuck young professionals at the social accounts, and pay them to learn how to do it…on the client's dime.
It's Time to Invest in Good, Quality Training
We need to invest in good, quality, yet flexible training (cough, The Modern Blogging Masterclass, cough).
The problem, of course is finding the time to fit it in.
Francis Ingham, director general of PRCA, says:
With the industry working an average of 10 hours of overtime a week (according to the PR Census 2016), we need a flexible, learn-while-you-work, way of building skills, or it just won't work.

It is now time for agencies and in-house teams to take the initiative to invest in training in order to equip their staff with the skills they need to make businesses more resilient and successful.
PR agencies will find it increasingly difficult to attract and retain clients if they don't get a better handle on developing in-house digital skills.
Further, building a strong training program can be a valuable employee retention lever in an industry that's notorious for high turnover and burnout rates.