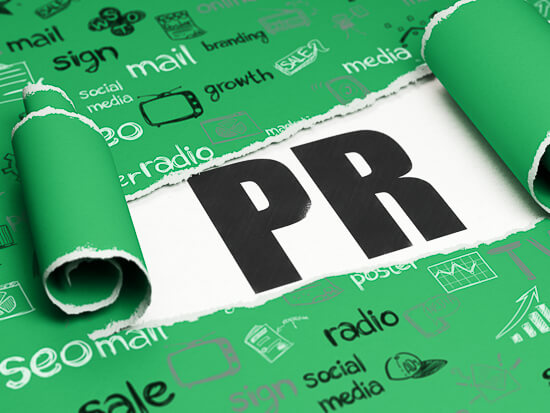 Let me begin by saying this: The news release is not dead.
Saying we don't need the news release is like saying we don't need shampoo because of the dry shampoo revolution.
We still need shampoo, just not as frequently and in a different form.
The result?
Saved money (don't need to purchase it as often), time (at least 20 minutes a day), and certainly water (good for droughts).
The point?
As someone who receives at least 15 to 20 news releases a day, generally masquerading as (completely irrelevant) pitches, it's time to rethink the role and function of the news release.
But How? Why? When? Where? This is So Scary…
As of late, much of my time at AirPR is spent sifting through data sets (in the form of content) from some of the largest companies in the world in an attempt to find unusual patterns (outliers) unearthed by our massive and complex system.
Because I'm not a data scientist per se, most of these observations are anecdotal; and when I find something curious, I ask either a PR Engineer or one of our web crawler engineers to pull subsets of data for me.
Then I can test these hypotheses in a real-world, content-driven environment.
An Example
A sampling of data from a fast-growing technology company turned up a curious outcome around product launches: When the company made an announcement using both a news release and a LinkedIn Pulse blog post penned by their CEO, the engagement (actions taken on any of their website pages) was astronomically lower for the news release.
While people may have shared the news release on social channels, and reports from the newswire provider may have shown a high number of "headline impressions," the truth is a company is much better off using the news release for static news: News that doesn't necessarily need to influence a "buying" action by the consumer of that content.
This includes events such as responding to a crisis or an announcement of a "changing of the guard."
Perhaps a better way of putting it: One-way news.
What's Your Goal?
When the goal of PR is to increase mindshare and brand awareness with the ultimate outcome being to motivate the potential customer towards a buying decision, a company is much better off leveraging the more personal approach whereby a trusted source (hypothetically the CEO with many connections and industry-wide credibility) is announcing the news.
As much as we don't like to admit it, people are driven by emotion.
A news release is robotic; a personal anecdote in an authentic blog post written by an executive carries a tremendous amount of goodwill and gives a more personal touch to the announcement.
However, it won't do a darn bit of good to have your CEO announce news on his personal blog if he has, say, 28 readers.
The seminal mistake I see over and over again is a lack of understanding of when to use a news release, and when to leverage personal connections and relationships to push out news.
To determine when to do what, consider several variables including: Size of the company, market share, mind share, industry leadership/position of the CEO, competitors' PR strategies, type of news, time of day, and time of year.
Without a doubt, news releases have a function, but they may not be as important for the PR process as they were even two or three years ago.
The News Release Has Lost Importance
Why?
Because the explosion of self-publishing platforms has re-calibrated the way we control our own company news.
Earned media aside, we must recognize the news release is NOT earned.
It is—in the words of our good friend and CNBC tech reporter Ari Levy—"commoditized news."
Yes, that's right.
When you send a news release over the newswire or to a large group of journalists with no personal greeting, you've just said:
Here's our news the way we want to serve it up, and on a channel that's so large that we don't really know where it's going or what's going to happen. But here you go. Do what you'd like with it.
And mostly, no one does a damn thing.
Not in any meaningful sense anyway.
In the same vain, publishing a LinkedIn post is commoditizing your news to a degree.
But more pointedly, it invites others to take part in the narrative and push it forward because of the very nature of the channel itself.
What Does this Look Like in the Real World?
AirPR recently announced its Series B funding.
We did not hire an agency and we have no in-house PR person.
BUT, we do have four years worth of data to show us exactly who we should pitch (bloggers, journalists, influencers), and which channels would serve us best if we wanted to do these three things:
Push marketing-qualified leads to our website
Position ourselves as continued thought leaders
Make newbies aware of our technology
Here's what we did:
We spent one month developing a strategy based on our data that leveraged earned, owned, and social media. No news release or newswire. We are too small for people to care.
A company fact sheet with investor information, milestones, and leadership credentials was distributed to 20 journalists who we knew would find the content appealing. We then leveraged our investor relationships with 500 startups, Mohr Davidow Ventures (Wildcat Ventures), and Storm Ventures to secure coverage.
Roughly 10 industry influencers (whom we've traded content with, partnered with for webinars, and ultimately been mutually supportive of over the last four years) were called on to post articles and share our news.
 We leveraged our CEO/CTO LinkedIn Pulse blogs and several employees' blogs to announce the news.
With no agency, and no titled "PR executive" on the team, we forced ourselves to go a nontraditional route using data and relationships as the primary drivers.
We knew which narratives would make sense for whom, so the pitches were all extremely specific.
Our conversion rate on asks?
Roughly 60 percent. That's high.
We spent $0. That's low.
The results?
Our CEO's LinkedIn post was featured on Pulse's "Public Relations" and "Entrepreneur" channels. It drove nearly 20 percent of our website traffic for the launch. And it accounted for more than 30 percent of our entire social shares.
Business and tech publications including TechCrunch, Wall Street Journal, Fortune, PE Hub/Venture News covered the funding.
Industry outlets O'Dwyer's and Bulldog Reporter also covered the announcement by allowing us to provide contributed content.
We secured bylines in Forbes and Inc.
Several of our customers (many of whom have company platforms with more than 50,000 followers) tweeted our news, and we received leads directly from Twitter as a result.
Additionally, we secured follow-on stories in VentureBeat, Fast Company, Inc., and Quartz. Several others will be published before the new year with the intent of keeping the momentum going.
Our news is everywhere, all at once, and from every piece of content, we know which actions are taken.
Now, we are fortunate in that several people at our company write for major publications and are themselves considered experts in their fields.
Our CEO is highly connected, and I have media relationships from more than 15 years in the industry.
I'm not suggesting that you don't need an agency or a PR person AT ALL.
But you do need data and a keen understanding of which authors/writers/publishers are going to give you the biggest bang for your buck!
What Does this Mean for the News Release?
The truth is that news releases are an important tool.
In many ways they force us to get everything (messaging, quotes, etc.) into one tight package for approval.
For public companies or well-known brands, they can be a huge asset.
But, we must keep in mind that the news release does little for building narrative, inciting action, and telling a story to people who will care about what we have to say.
In the end, isn't that why we work so hard? To be heard?
If you are a PR pro, I challenge you to resist the urge to default to writing a news release.
Think first about the story and the audience; then get creative with your relationships.
Don't use the news release as the central force behind your news… this is what data does best.