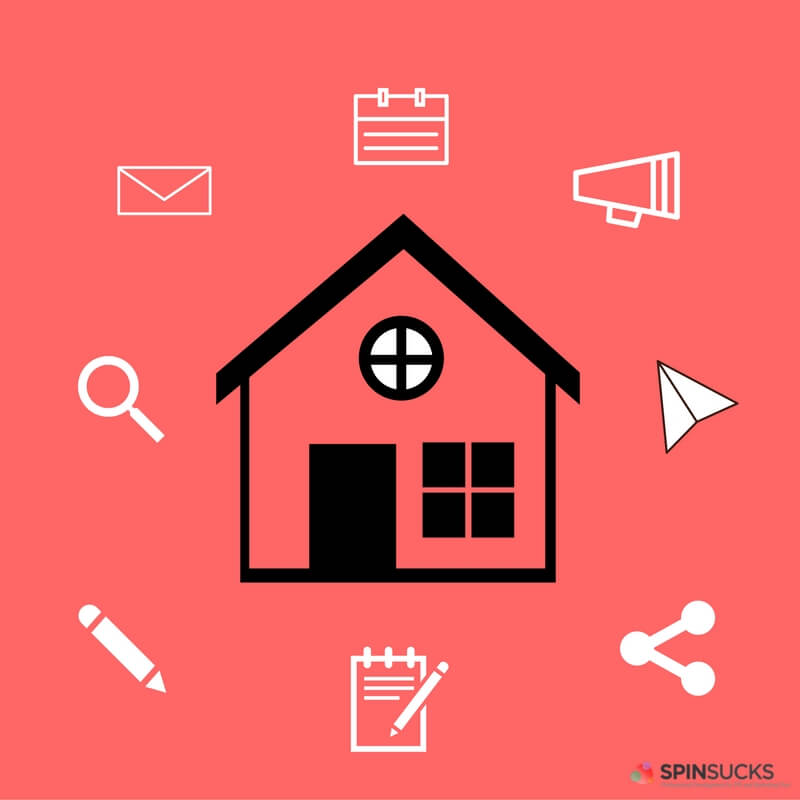 When Joe Thornley, Martin Waxman, and I were recording Inside PR earlier this week (for next week's airing), we had an interesting conversation about the wheel and spoke model for content.
You see, I've always been a big proponent of using content to drive people back to something you own, such as your website or blog.
Use the social media networks to distribute and amplify said content, but always bring fans and followers back to a place where you can track leads, convert customers, and measure effectiveness.
And my feeling on that has not changed, but I do think there is some clarity needed around the topic.
In a recent blog post, Martin describes hearing the BuzzFeed Canada social media editor, Elamin Abdelmahmoud, speak at Social Media Week Toronto.
He said:
About 75 percent of the content BuzzFeed produces is not published on BuzzFeed.com.
Interesting.
So here you have a giant digital media outlet, where people around the globe go to see funny cat videos and read (sometimes) interesting political news, and a majority of their content is published elsewhere.
And this sparked a debate between my podcast co-hosts and me.
What Are Your Goals?
In my mind, BuzzFeed is using the wheel and spoke model perfectly.
They create content that achieves one of their goals, which I imagine are:
Brand awareness;
Thought leadership; or
Lead generation.
That content is then "housed" in places such as Snapchat, Instagram stories, Facebook livestreaming, Facebook Instant Articles, Medium, LinkedIn Pulse, or Twitter.
I imagine they also have executives who have columns in some of the major publications, such as Forbes, Entrepreneur, Inc., and Huffington Post.
And, while that content doesn't begin in their wheel (on their website), it does drive every visitor back to it.
They're using every channel available to them as a spoke that eventually brings people back to their wheel.
Our Wheel and Spoke Model
We have a similar model—though I'd venture to guess it's more like 50 percent of our content isn't housed here on Spin Sucks.
I just started doing Gin and Topics on Instagram stories last week (they're goofy, but I'm learning…so come hang out with me!).
We have a YouTube channel, though everything we publish there is embedded here in some fashion.
We have Facebook Instant Articles, I publish on LinkedIn Pulse and Medium twice a week, and we have our first love, Twitter, as always.
We are syndicated on Ragan, PRDaily, and CommProBiz (and currently working on a few more).
And I have columns in OPENForum, Huffington Post, PRSay, StartUp Nation, AllBusiness, and Cision.
We're also working on getting four more monthly columns for me.
In some cases, the content is exclusive and, in others, it's repurposed.
But, in every case, there is something in each piece of content that brings people back here.
Once here, there are lots of ways we engage with a new visitor, including through blog comments.
Capture Your Visitors to Achieve Your Goals
But the most important thing we do to welcome a new visitor?
We have an email campaign that delivers daily for two weeks.
It describes all of the things we discuss frequently (PESO model, metrics, PR is more than media relations, integration, leadership) so new readers can get caught up quickly.
And that email campaign is what converts a random reader who came from one of our spokes to a subscriber, engaged community member, and (eventually) a client or online course student.
So, you can see that, while we have two blog posts here every day, it's just a portion of the content we're constantly delivering.
If I were to re-describe—or what Martin describes as giving it a tire change—the wheel and spoke model, I would say it's a wheel, spoke, spoke, wheel model.
In some cases, the content lives in the wheel and, in others, it lives in the spokes.
But it all eventually comes back to the wheel.