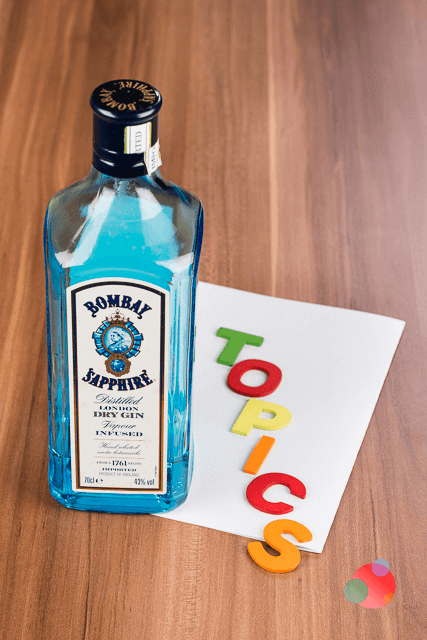 You guys!
I started doing Gin and Topics on Instagram stories.
Not this specific series, but Gin (that's me!) discussing a topic of the day (that's topics!).
If you're so inclined, you can follow me there for PR topics, crises that could have been avoided, or even some of the best videos of the day.
You may even see me some days just back from a bike ride or wearing my "mold guard," as Pete Salmon calls it, which is really just a headband.
And, really, who doesn't want to see that? I mean, come on!
So check it out!
And if there is anything you'd like me to discuss or just want a shoutout, let me know!
And now on to our regularly scheduled Gin and Topics.
This week's videos are courtesy of MATTIE DIETRICH, Aimee West, and yours truly.
5. Old People Love JT. This might be the very best thing I have ever seen. The woman in the library with the short white hair, white sweater, and purple pants (Martha)? I want to marry her. She's the coolest ever. Justin Timberlake makes everyone happy!
4. Toddler Will Make Your Day. If this doesn't make you laugh, I don't know what will. I mean, there is nothing better than toddler giggles. NOTHING. This is seriously adorable.
3. Dirty Dancing Wedding. Let's be real. Who has not wanted to do this at their wedding reception since the moment Dirty Dancing aired on the big screen? I didn't get to do this, but for any of  you who aren't yet married? You're welcome. Now go practice!
2. I Spank So Hard. Aimee and I had a great email exchange earlier this week about this video. There are so many great quotes in it, it's hard to choose just one. But this I can tell you…only really good friends can pull this off. You will die!
1. Baby Bachelorette Finale. We HAVE to finish out this series here, don't you think? So here is the finale of The Baby Bachelorette, brought to you by Jimmy Kimmel. (I'm still undecided if this is the worst or best idea ever created.)
Have a great weekend!