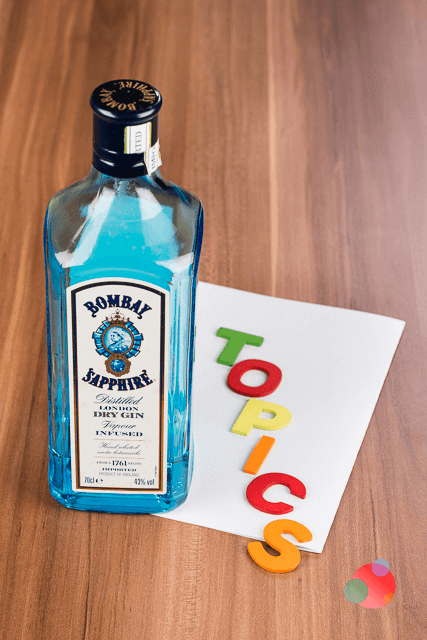 How is it, every Friday, we are mourning the loss of more human lives?
What happened in Nice last night, during Bastille Day celebrations, is inconceivable.
I do not understand this world in which we live.
This morning, my cycling coach said, "Let's just put as much love into the world as we can."
(Of course, this was as he was killing us in sprints.)
So I shall put as much love into the world as I can today with five great videos.
They will make you laugh. They will make you cry. They will make you feel better.
With that, I give you Gin and Topics.
This week's videos are all courtesy of me…some of you must be sleeping on the job (cough, cough).
5. Dog Swings from Tree Branch. Seriously, if this does not make your day, I don't know what will. He worked so hard to get that tree branch and then he was stuck! I have watched this no less than 10 times.
4. Jell-O Shot Twister. I really dislike Kristen Stewart so I didn't want to like this video, but it's pretty funny. I mean, she complains the entire time and it strikes me as hilarious!
3. Ellen's Home. This one is for Mattie Dietrich. She'll know why as soon as she watches it. For the rest of you, let's just say Mattie has lots and lots of strengths. She's hilarious. She's smart. She has a gigantic heart. She is very kind. She considers family the very best thing in the entire world (which luckily includes me). And there is one (and only one) thing she is not very good at: Spelling.
2. Girl Asks Step-dad to Adopt Her. This young woman was raised by her step-dad, but her biological father (who isn't in the picture) refused to sign papers allowing him to adopt her. When she turned 18, this is what she did. You'll cry.
1. Jimmy Interviews JoJo from The Bachelorette. So this is actually Kristen Wiig and it's H-I-larious. She pretends to be JoJo Fletcher and they discuss everything from the fantasy suite to "being on" The Bachelor. I love that it's pretty clear she's never seen the show. Love.
Have a great weekend!