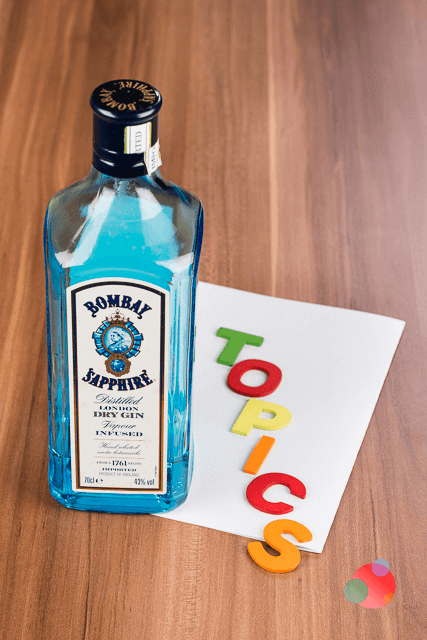 Can you believe the Cubs are in the World Series?!?
And not just in the World Series, but tied right now?
We are going to the game tonight and I cannot wait (even though I'm going to freeze my butt off).
This is seriously the craziest thing ever. I keep joking that I have no idea how to behave as a post-season fan, let alone a World Series fan.
But I have on my Cubs shirt and my game face on! I am ready!
Go Cubs, Go! #FlyTheW
Now, while I get my layers on and you warm up your television to watch the game, I bring you Gin and Topics.
But before that, here is your weekly holiday reminder:
Halloween is on Monday!
Three more Fridays until Thanksgiving.
Eight more Fridays until Christmas.
Nine more Fridays in the remainder of 2016.
This week's videos are courtesy of Susan Cellura, Mr. D., Travis Peterson, and yours truly.
5. A Girl's Halloween. This is funny because it's true! Ladies and gents, introducing the drama that is girls night out…with lots of drinks.
4. Mean Tweets – President Obama Edition #2. "Bro, do you even lift?" "Well, I lifted the ban on Cuban cigars. That's something." Oh and it just gets better from there. If this election has taught us anything, it's to appreciate we have. #ThanksObama
3. WGN Anchor Takes Shots with 90-year-old Cubs Fan. Dorothy Farrell has had the same season ticket seat in the first row at Wrigley Field since 1984. When the Cubs clinched for the World Series last week, she said she was going to celebrate with Jagermeister. Here she is doing shots with WGN's Paul Konrad.
2. Random People, Random Questions with Ricky Gervais. After watching this, I now want to know which of the seven dwarves each of you are! Leave it in the comments. I'll play along, too.
1. Food Porn. In honor of our upcoming Thanksgiving, I bring you Food Porn with Martha Stewart and Snoop Dogg. This is an oldie, but it's a goodie. And hilarious!
Have a great weekend! GO CUBS, GO!