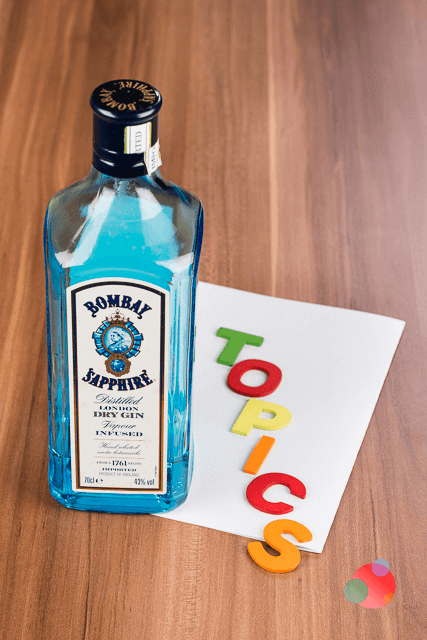 Can you believe we have only two more Fridays before Labor Day?
Where has this summer gone?
For real.
I hate this time of the year because we have two and a half months before another holiday and the snow hasn't yet arrived.
BUT.
Boots, sweaters, scarves, jeans, lots of layers.
Cool, crisp mornings.
Football.
And all of the stores celebrating Christmas in September.
Okay, I take it back. I'm looking forward to fall (but not to pumpkin spice everything)!
The kids here don't start school until September 6 so we're going to play for a couple more weeks.
In the meantime, you can hang out here and watch Gin and Topics.
This week's videos are courtesy of Mr. D., Pete Salmon, Eden Spodek, and yours truly.
5. Will Smith & Margot Robbie Insult Each Other. This is not safe for work (or kids) so take caution. I love their chemistry and I love that they know one another well enough that they have to be cautious about their insults. But Margot wins. Hands down.
4. "Elmer Fudd" Sings Bruce Springsteen. Pete shared this in our Slack channel and it made me miss Robin Williams so much. It's an oldie, but a goodie. You'll be happy you watched it.
3. Millie Brown Sings Amy Winehouse. HOLY COW! This girl is crazy talented! I didn't know her before now. Apparently she was on BBC America's Intruders (which has sadly been canceled). But no matter! You can see her on YouTube in all her glory.
2. Real Gymnastics. In honor of what we have left of the Olympics, this is "real gymnastics" done in public places. It made me laugh way harder than it probably should have. I also loved when the entire subway train car started to clap. Hilarious!
1. Dick Van Dyke Sings Chitty Chitty Bang Bang. This is so fantastic! Dick Van Dyke and the Vantastix break out in song at a Denny's. The looks on people's faces are priceless. This is what 90-years-old looks like! I love him.
Have a great weekend!