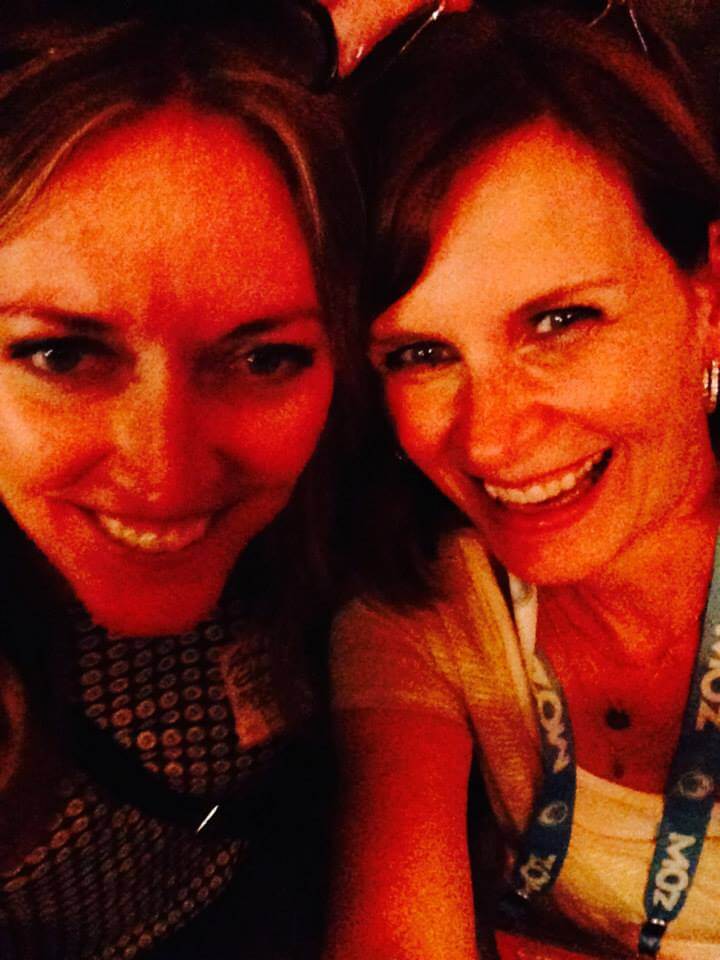 Several, several years ago (more than I'm willing to admit), I met one Mr. Andy Crestodina.
He likely needs no introduction, but let's just say he's kind of a big deal, not just in our space, but in Chicago.
Plus he's a really good guy and lots of fun to be around.
You always accept invitations from Andy because you know you're going to have a good time…and meet awesome people.
But this isn't about Andy; they only reason I mention him is because of the "meeting awesome people" bit.
It's because of him I got to meet Amanda Gant.
I was in the Orbit offices—I think for Wine & Web—when I met her and, let's just say, we became fast friends.
Not only did she grow up in Nebraska (and I went to Creighton in Omaha…so Nebraska connection), she's the kind of girl I totally relate to—athletic; so smart, she's witty; a dry sense of humor; and, though she likes Mr. D. a lot, she still likes me more (which never happens!).
Plus, she and Laura Petrolino share a birthday so she's like a Spin Sucks surrogate.
We had a good little chat on the Inquisition, plus you learn something about her that I find fascinating (and also a little hard to believe).
The Spin Sucks Inquisition
Amanda and I had a fun chat and explored the normal questions.
Tell us who you are and what you do.
What is the biggest mistake you've made in the past six months?
What is one of the biggest trends you'll be using this year?
What is one thing about yourself that would surprise most people?
What is the best book you've read in the last six months?
What is your latest Netflix binge?
Five second rule
Where can people find you online?
If you can't access the video below, you can find it by clicking here.
Where You Can Find Amanda Gant
Now it's your turn to get to know Amanda, which you can do by stalking her online.
You can find her on:
And now the floor is yours. Say hello to Amanda!