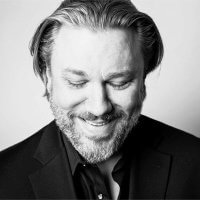 The mere fact that I spelled Jon's last name correctly on the first try should be a mic drop, but I have no way to prove it.
Trust me.
I did it…and it was not easy.
Introducing Jon Schickedanz!
During today's Inquisition, I tell the story of how Jon and I met several years ago so I won't ruin the surprise by writing it down.
But it's a good one, and totally not what you would expect.
While Jon looks like he is Dracula, calling in from his cave for this interview, I guarantee he is anything but a blood-sucking monster.
Actually, now that I've said that…nah, he's almost a blood-sucking monster.
Jon is the founder of The Alliance Labs, which is a very cool organization you're going to learn more about in just a few minutes.
During our conversation, you'll also learn about Robert Parker, Ed Harris, artificial intelligence, being a ringmaster, Luke Cage, and Westworld.
To say the least, it's not a boring conversation and we cover many topics.
The Spin Sucks Inquisition
Jon and I did the normal questions, along with a few new things thrown in.
Tell us who you are and what you do.
What is the biggest mistake you've made in the past six months?
What is one of the biggest trends you'll be using going into the new year?
What is one thing about yourself that would surprise most people?
What is the best book you've read in the last six months?
What is your latest Netflix binge?
Five second rule
Where can people find you online?
If you can't access the video below, you can find it by clicking here.
Where You Can Find Jon Schickedanz
Now it's your turn to get to know Jon, which you can do by stalking him online.
You can find him on:
And now the floor is yours. Say hello to Jon!